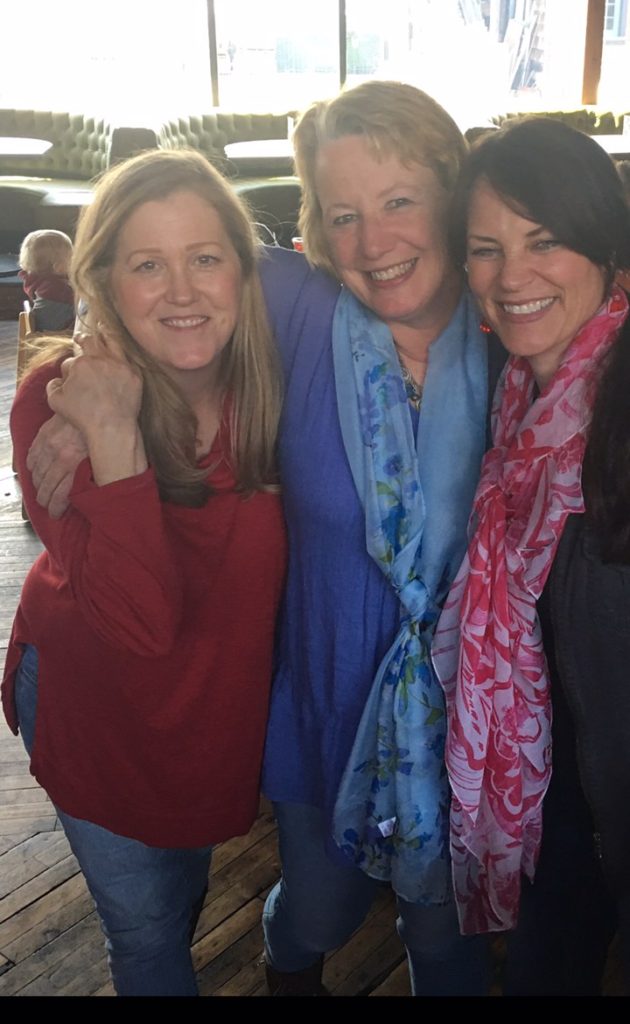 We are vintage gals. Sisters of the heart. Friends who love the hunt for vintage treasures. Several times a year we have an adventure. We hit the resale and antique shops, visit a micro-brewery or two, and enjoy our friendship. On these days, I don't think there are three happier women anywhere on the planet.
How these adventures began:
Annette and I began our junking tours ten years ago by paying for a day-long bus trip. We paid nearly $200: this fee included a bagged lunch and breakfast, coffee and on-board cocktails, dinner at a nice restaurant, and arranged visits at antique malls and shops. We loved the time together, and we were treated like queens. It was awesome! The following year, we again handed over our $200 and went along for the all-included jaunt. But when the third summer approached, we decided the two of us could manage this without the bus service. And we did–less the cocktail sipping during drive time. And by the fifth year, Krista joined us.
How we plan our day:
I often do the planning and drive. I guess I like doing that (perhaps it's the bossy big sister in me) and my friends don't seem to mind. While we enjoy our traveling conversation, road time is not where we want to spend the majority of our day. Southwest Michigan has many wonderful antique malls and shops–so we can create a 2 1/2 to 3 hour loop, and within that route we can visit multiple villages or outlying antique stores. If we take the adventure in the late summer, farm stands (and pies) wait at roadside.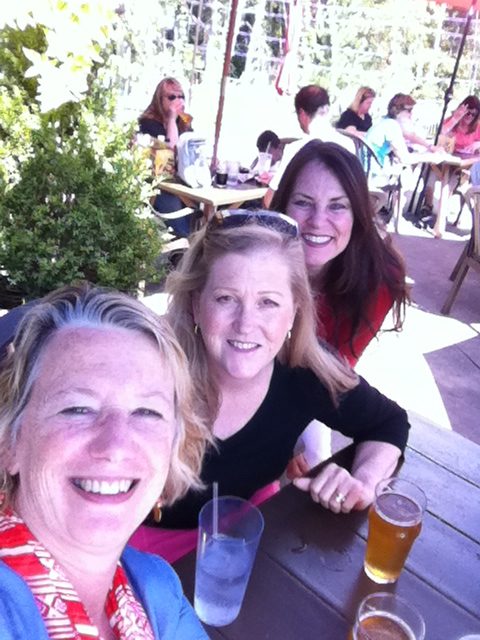 Wonderful micro-breweries and distilleries which serve a delicious meals are also plentiful in our area. No Vintage Sister adventure is complete without brew sampling and sharing delicious foods together.
Also, many small towns feature unique little cafes and restaurants (which feel rather upscale without an upscale price). Their menus feature local produce, meats, breads, desserts, and wines. All three of us are foodies, and we love trying some new flavors and combinations.
What it costs:
Granola bars, nuts, and water. ($5)
Lunch at a brewery ($20-30)
Supper at a brewery or local restaurant ($20-40)
Gas $25
Vintage and Antique Treasures: We might spend whatever is in our budget that day, but we have saved probably $125 from the cost of the bus trips Annette and I began with ten years ago.
But by far, the best deal is the time spent together.
What we look for and find:
We each collect and admire different things, which is part of what makes these times together so much fun. Krista is a true artist and art teacher. She sees color and possibility in items I often overlook. Annette is a master gardener and also very artistic–her tastes run towards rusty metals and unique architectural pieces, which I have never considered before.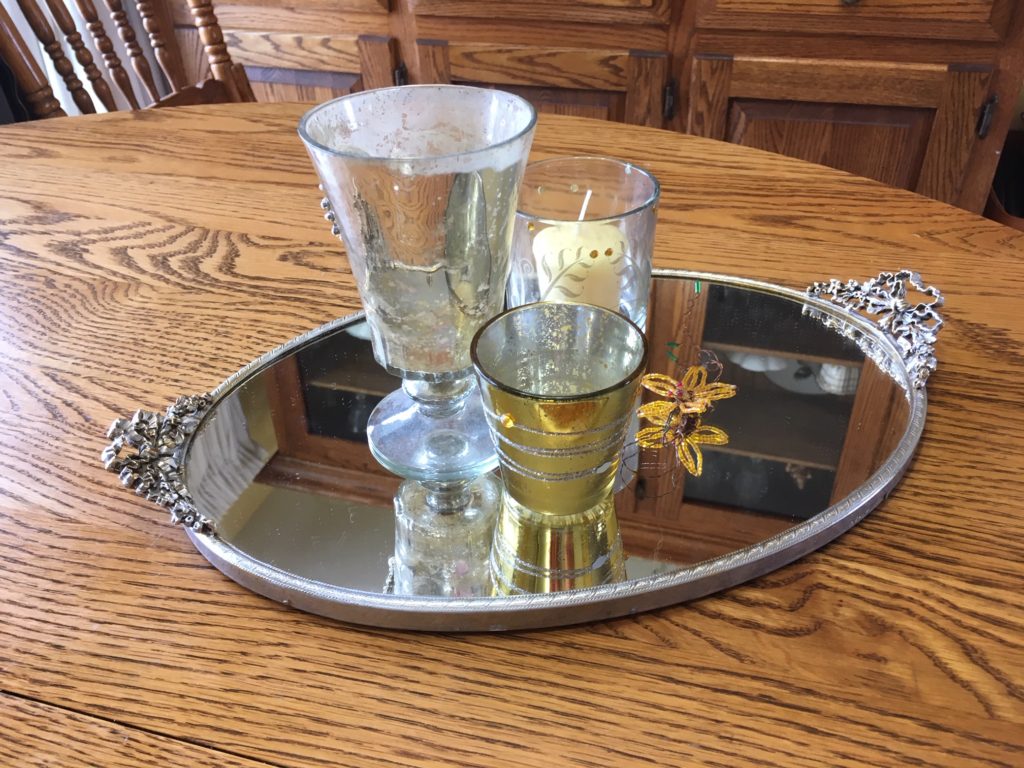 I have started collecting, using, and gifting these vintage vanity trays. I first realized their potential at a niece's wedding where each table was decorated with these lovely old trays, filled with tiny clear vases, small blossoms, and sparking votive holders. The effect was stunning. I can usually find them for $10-15 at resale or antique shops. They are imperfect–dinged and worn–but who isn't? These imperfections add character.
If you want to try decorating with a tray and don't have time to vintage shop, there are beautiful new vanity trays available on Amazon.
The Benefits: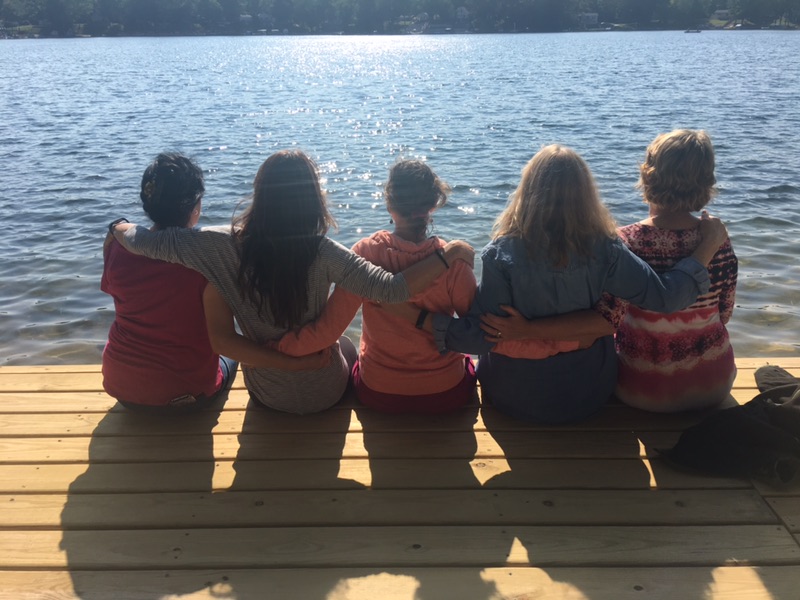 The research is clear: supportive relationships contribute positively to our longevity and overall sense well-being. We are simply happier when we have "people" and times with our people to put on our calendars. We all need activities to look forward to. This can be created in many ways: service groups, hobby groups, clubs, or sports groups are a few ideas.
Looking Ahead:
Summer is nearly here, and I have a new route in mind for our next adventure. (I do welcome a suggestion from you, dear reader, if you frequent a vintage or antique shop!)
We haven't yet set the next date, but I will have the tank filled, cooler packed, and a heart full of happiness.
It's a Fine Life.
A Resource: Clicking the image will take you to Amazon.
Here is a book I've read about longevity and happiness. It was quick and easy to read, helping me appreciate the value and importance of relationships. I recommend it.