February 2019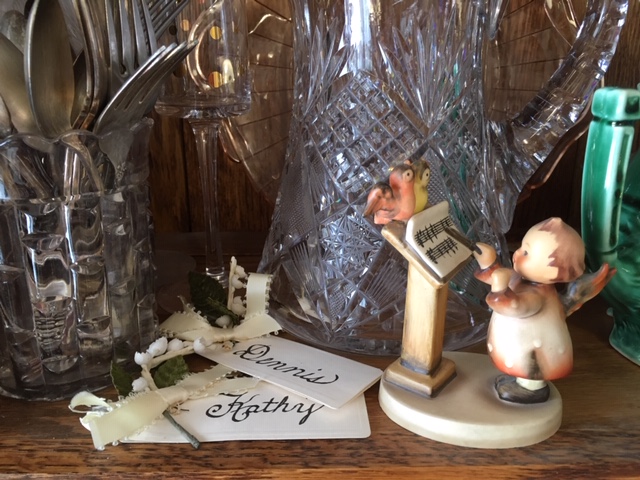 I'm confident you've heard of Marie Kondo and her joyful "tidying": this movement is becoming a cultural phenomenon: She published her first book, The Life-Changing Magic of Tidying Up in 2014, followed by a companion book, Spark Joy in 2016.
My daughters told me about the books several years ago. I'm always interested in ways to organize my home more efficiently; I read expert advice on sorting and de-cluttering, occasionally purging a closet or drawer. But honestly, I didn't feel drawn to examining her books. It wasn't until I watched the 1st episode of her hit Netflix series Tidying Up with Marie Kondo (followed by my binge watching of the whole season during our revenge-of-the-polar-vortex week in January) that I joined the pack-rat parade, lugging loads of donations to Good Will, stacks of neglected books and DVDs to the library, or the occasional box of treasures to my favorite resale shop.
I thought we residents of the United States struggled alone in our obsession with possessions and our frustrations with keeping track of it all. (Consider the thriving storage businesses in your own immediate area.) But it appears that people in many places around the globe also struggle, as Ms. Kondo has built a thriving business in Japan, helping her clients joyfully and magically part with their boxes of old college textbooks, dried prom corsages, and single, solitary socks.
The Big Idea
Her premise appears so simple—save only the things you want to "take forward" with you in this life or only the things that "spark joy." Seems reasonable, right? Well, it is reasonable (and quite easy) until you start looking at whatever it is that sparks memories and forgotten feelings.
She divides this joyful work into various categories: clothes, books, papers, miscellaneous objects, and finally emotional items. I began working my way through her list nearly a month ago.
Clothes
I was surprised by how easy it was to eliminate clothes. I probably discarded half of my wardrobe by considering how I felt wearing the various items: Do I feel comfortable in this? Do I feel like it makes the most of who I am? Does it make me feel attractive—the clothing equivalent of joy. This was a snap. Done in a couple hours.
Books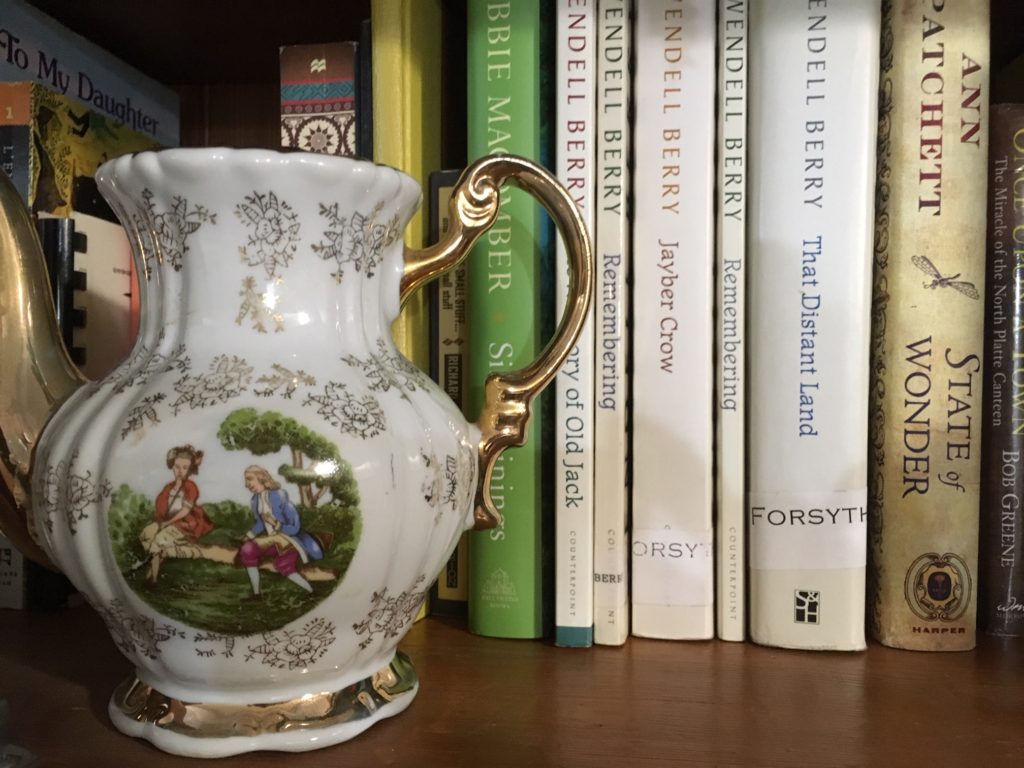 I was even more amazed by how many books I had that really weren't books worth taking forward. What a breeze it was to part with old John Grisham paperbacks and crumbling former New York Times best sellers. Those old college textbooks, forgotten cookbooks, do-it-yourself handyman books—all were boxed and banished from the house. Pretty shocking for an old English teacher/book lover. (Please note: Wendell Berry and Anna Quindlen, you will FOREVER be safe in my home.)
Paperwork
Paperwork is my husband's domain, and he assures me it's under control, that he has a much better system than anyone currently on the planet (which obviously includes the our expert, Marie Kondo). I wisely decided to cross this section off my Tidying Bucket List.
Miscellaneous and Sentimental Items
So here is where I strapped on the safety harness and started the uphill climb, and it's where I am currently ascending with difficulty from one toe-hold to the next–the miscellaneous and emotional items: the old elementary school valentines, the odds and ends of childhood tea sets, the extra school pictures of our children. You know these possessions: some adorable—probably stained–baby outfits; unused—actually unopened–scrapbooking supplies; various knickknacks—formerly coveted and briefly loved–from our childhoods. They fill the stacked columns of Rubbermaid tubs that stand at attention, awaiting my inspection in the basement of our 1960s tri-level.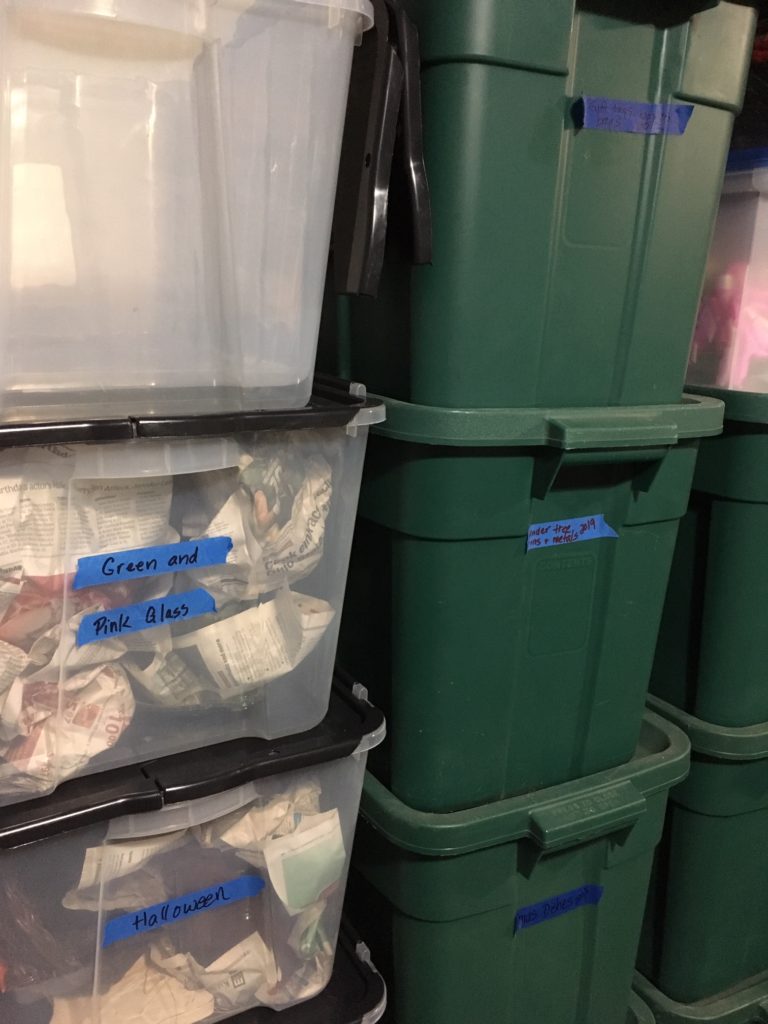 Here's the thing: most people don't even know we have this lower-lower level. Only the three levels are visible to most guests, so the basement is like a secret space–C.S. Lewis's world beyond the hidden door. These "emotional items" had been quietly resting and are only now beginning to make noise and rattle the knob of the basement door, generating my unease.
So this is where I leave you, dear reader: where I actually have to dig in and work, where I am struggling to reach–even glimpse–the top of the mountain.
It is hard, time-consuming, and definitely emotional.
Probably worth the pain.
I'll have to let you know about "joyful."
(Kondo's books are available on Amazon. You can preview them here: https://amzn.to/2SKIZcr)