December through February in Michigan we experience something described by local meteorologists as the perma-cloud. As far as I can tell, this simply means days–sometimes weeks–with no sunshine. Period. It's hard to imagine if you reside in Arizona, or California, or even New Jersey. Here in the mitten we have become so accustomed to the grayness of these months, that when the clouds do occasionally part, it is like hearing the voices of an angels' chorus. We stop what we are doing, we pause mid-sentence, we look up from our books or smile from our all-wheel-drive cars and trucks.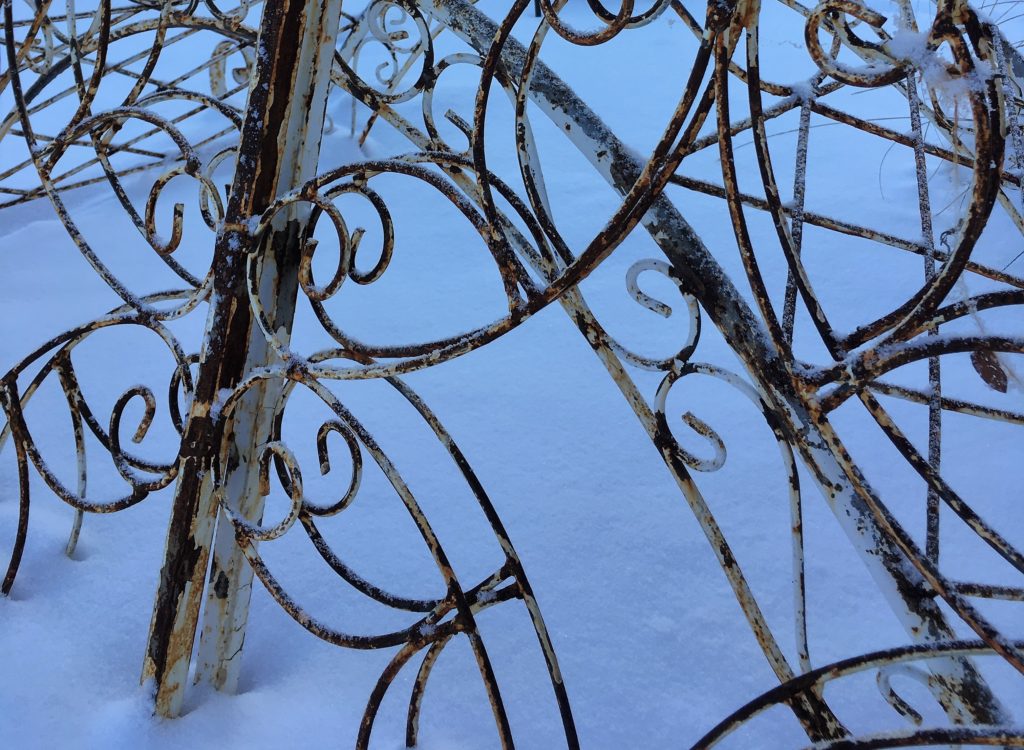 We Michiganders learn to make our own light during our winters–always seeking a new pastime, a recommended Netflix series, even a new flavor of potato chips.
A dear friend moved into my neighborhood last fall. And for the first time in our lives, we are within walking distance of each other, within the "what-cha doin?" stop, and within the cuppa-sugar-borrowing range. As winter's darkness approached, we decided we could weather the predictable gloom together, determined we wouldn't feel soulless by March.
And so it began: our winter of Redford.
I have been a Robert Redford fan since I was thirteen and sat in the darkened theatre, mesmerized by his boyish charm in Butch Cassidy and the Sundance Kid. My piano teacher tempted me with the sheet music to "Raindrops Keep Falling on My Head," and before the next lesson I had it memorized. I had a full-length black-and-white poster of Robert that traveled with me to my dorm room at Michigan State University. I guess I've always been a fan.
He has an amazing body of work both as an actor and as a director. Leeanne and I GOOGLED him, and neither of us realized how many movies he has starred in or directed. And then there is the whole Sundance Film Festival he supports. Our appreciation of him began to extend beyond our love of that famous and fabulous face.
So where to begin?
We opened December with Out of Africa. Imagine the lushness of Africa juxtaposed against the moonlit, snow-covered yard illuminated in my friend's bank of windows. It was delightful. We wanted to stay in that world for a few more hours with Kenya's sun and that gorgeous Redford smile warming us during this winter darkness. Four more films have followed, a welcomed escape each week.
As with time spent with all good friends, this weekly evening is much more than simply watching a screen. We share a meal–always something warm and soothing. We have tried new recipes—burgundy beef, chicken pies, chowders—yet the old standards still please us: chicken and rice casseroles, meatloaf, or our mother's pot roasts. We always, always, always have a cocktail: some new concoction involving odds and ends from our cabinets. Nothing has disappointed us so far: the films, the food, or the fellowship.
We plan to continue this schedule year-round: something along the lines of the "Monday Night at the Movies" from our childhood. We have decided that Matthew McConaughey is certainly worth watching, and we will consider Harrison Ford, George Clooney, or Liam Neeson, for starters.
Yes, these others will do for the rest of the year—amid the fragrance of spring, during the laze of summer, or joining the brilliance of our autumn–but we will save Bob's films for the winter. Only his youthful glow will do. And who knows, we may start looking forward to the annual cover of the clouds
And another winter of Redford.