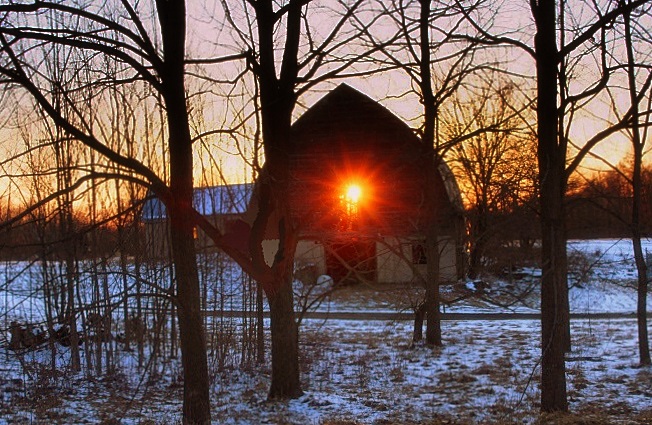 We no longer go to the old farmhouse for holidays—it is too much for my mother and has been for several years. I hosted our immediate family again for Thanksgiving this year, our first major holiday since my dad's death, and my tears brined our turkey.
I was doing well: setting the tables, preparing the meal, enjoying our home filled with our children and grandchildren, but then I stepped on the cat's tail, she howled, and I cried.
This grief jumps from around corners and invades the quiet moments of my life. It startles me, catching me without my security system set securely around my heart. Like today—the first delicious snow day of the school year. This gift of eight hours of unscheduled time smiles at me.
The house is mine.
The day is mine.
I sit with my coffee, admiring the beautiful, wet snow smothering the bird feeders, flocking the pines, blanketing the lawn, and I miss my dad.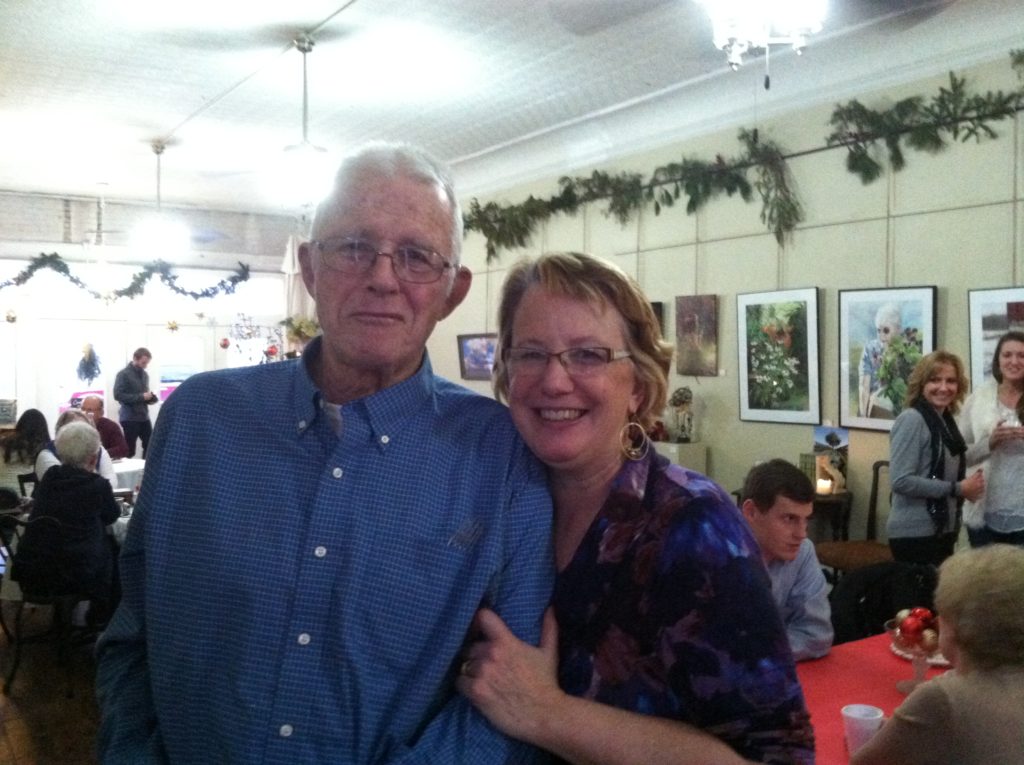 Dad loved each season and what each one meant to the land, to farm production, and to the care of the sheep and cattle herds. But he was at his best when winter arrived. He loved the fresh snows, the loading of the wood stove, the beauty of the quiet woods.
I think of him, fifty years ago, stomping his feet and shaking his stocking cap, coming in from the cold: his cheeks are red, his flannel shirt open two buttons, his long underwear—which he wore nine months of the year—snug around his neck. I am working on my homework at the table. He slips out of his boots, walks past me to the kitchen, and puts the back of his cold hand against my cheek. I tip my head and lift my shoulder, pressing his icy fingers. He grins and clicks his tongue. "It's coooold out there, Kath."
Or I'm five years old, tagging along with my little sand shovel as Dad works, scooping the sileage into the feed bunks for evening chores. It is snug in the barn—another world protected from the winter winds. Bits of straw float and sparkle near the bare bulbs, lighting the feed alley, where the long-lashed, glossy-eyed heifers and steers nose the feed greedily.
Soon we are finished, and Dad turns off the light. He helps me step over the threshold of the old barn, and we start towards home, our breath like frosty clouds in the evening air. His stride is long, his steps quick. I look down at my little red boots, trying to match his pace. He pauses to let me catch up, taking my mittened hand, and we stand, looking across the road at the house's paned windows illuminating the winter darkness.
"Isn't it nice to have a family and place to come home to, Kath?"
Yes. And how his sweet memory comes home to me.