I thought I had lost her, but today I found her tucked in a little box in my top dresser door.
This tiny ornament.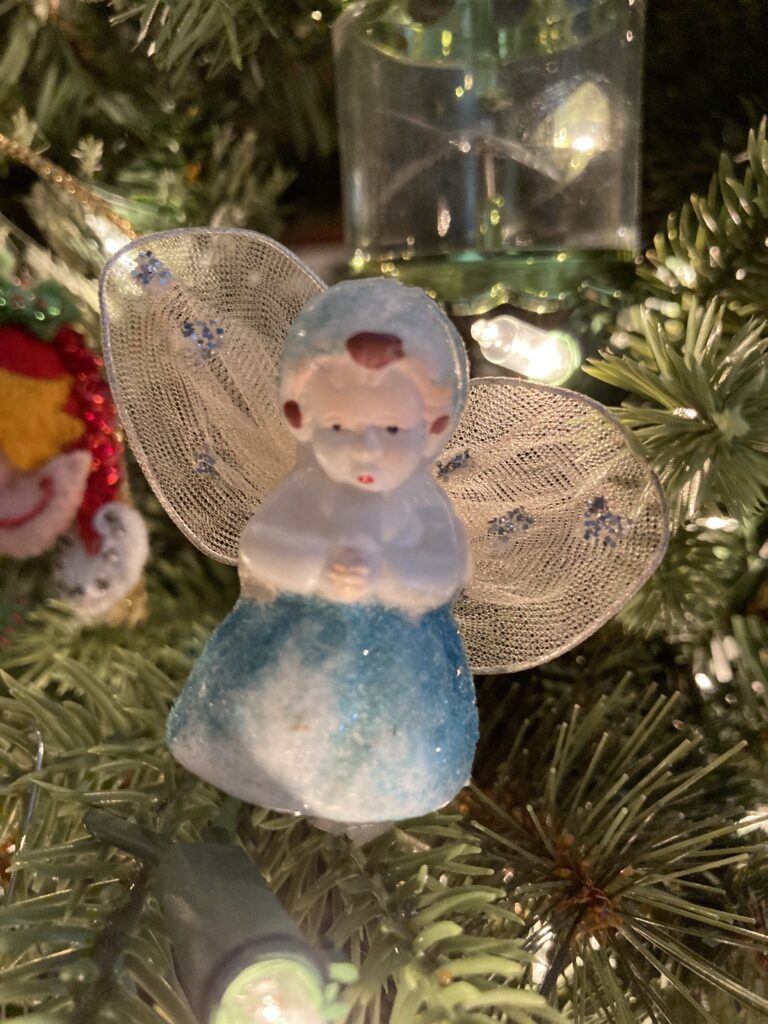 I'm sure she doesn't look like much to most people. She's very small, a bit faded, and starting to crack. But she is a symbol of how special I was to my grandmother.
My grandmother never spoke those words—I doubt she spoke words of affection to any of her eight grandchildren. That just wasn't her way.
She wasn't a traditional grandmother who baked cookies or babysat. She was often gone on trips or wintering in Florida during her retirement. She didn't appear especially sentimental.
But when I was a child, I often went up the hill to her house to decorate her Christmas tree. She didn't like wrapping presents or decorating. I did, so I was enlisted. Each year when she opened the ornament box, she would pick up this little angel and say, "This little angel decorated the first gift I ever received from you." It always gave me pause. It always made me feel loved.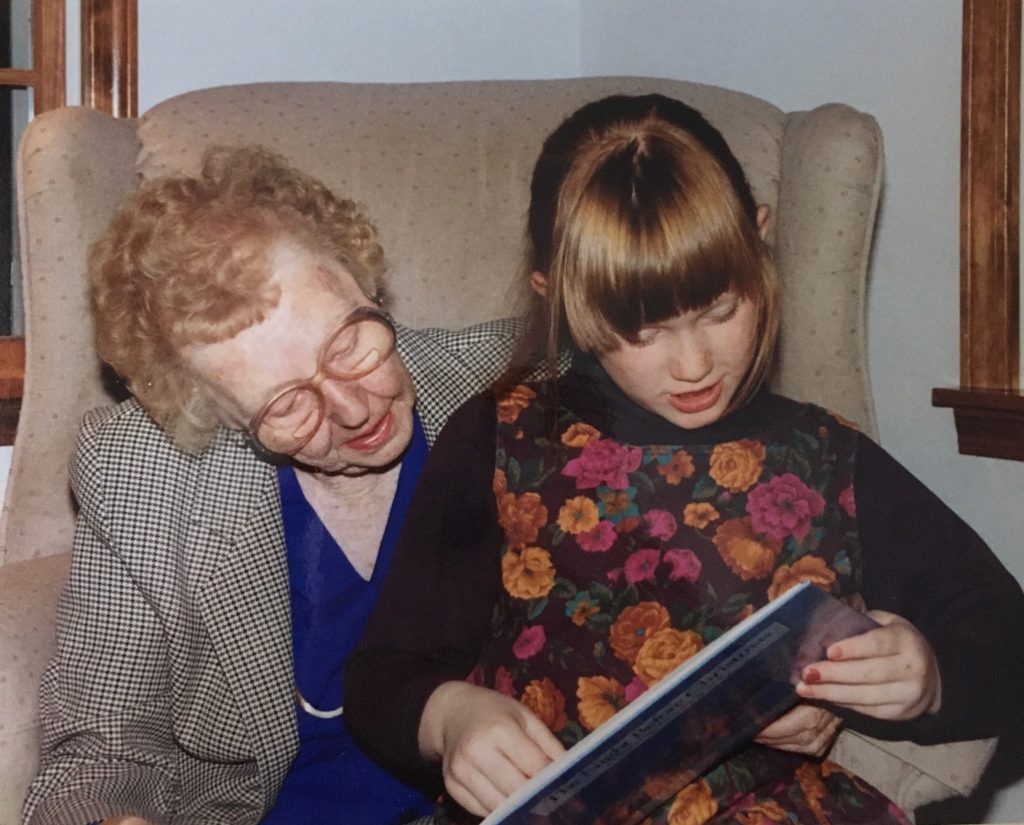 When my grandmother died, I found the little angel when we were going through her belongings. Grandmother hadn't put up a tree in many years, but the tiny ornament remained. I took the little angel home, looked at her from time, and eventually forgot where I put her.
Now she's back on our tree where she belongs, reminding me of the importance of grandparents. Of how their words and actions last well beyond their lifetime.
It reminds me to be intentional and to speak of my love to my own grandchildren.
Even if I think they aren't listening.
It's a Fine Life