By Kathy Oswalt-Forsythe
During our childhood everything seemed heightened during the holidays: The village was decorated with lights and garlands; retailers enticed shoppers with beautiful displays; Christmas trees glowed in front windows.
In my memory, this season in our childhood was magical.
In elementary school, we spent under $2 for a gift for a classmate; boys bought a boy gift, girls bought a girl gift. And after lunch, recess, and reading time, we had our Christmas party and exchanged those carefully selected gifts. I remember paper dolls, coloring books, candy, cap guns, and tiny toy cars. We played games, we sang songs, we ate delicious treats.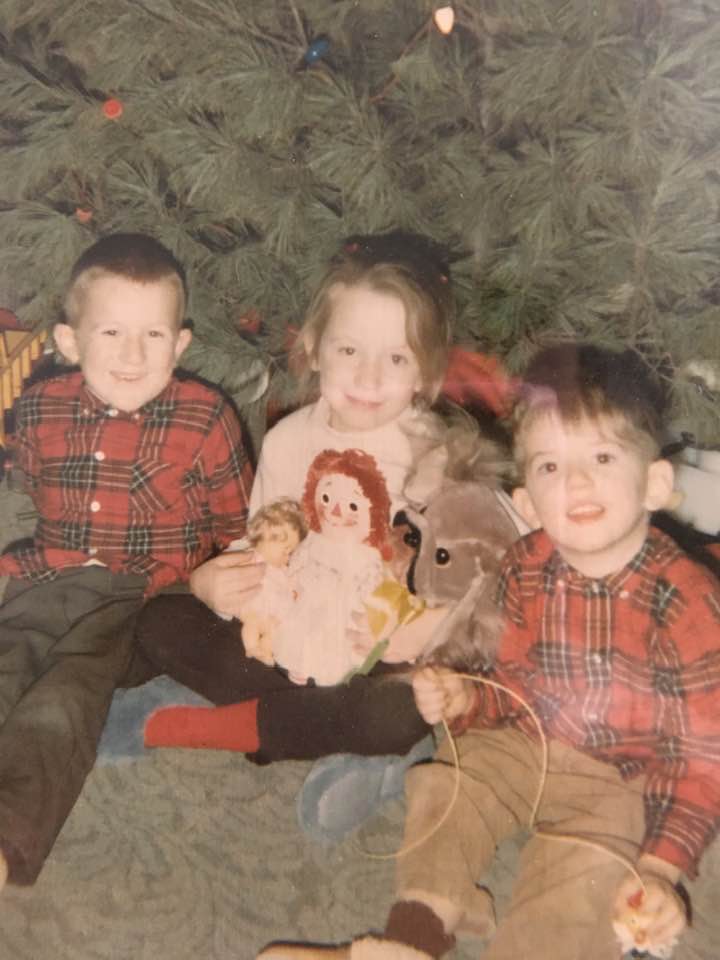 My mother marked the yearly showing of "Rudolph the Red Nosed Reindeer" on our family calendar, and on the much-anticipated night, my brothers and I sat on the floor in front of the television—a Zenith color console—and watched the holiday special. We raced to the bathroom during commercial breaks—there was no pause button or rewind. If we missed a scene, we wouldn't be able to see it until the following year.
Our childhood joys were simple and uncomplicated.
Vicki (Cross) Ackerman shared similar sentiments with me this month, attaching several photos in her emails. Her dad, Tom Cross, contributed to the festivities around the village by decorating his Shell Station with light and bright decorations during the late 1950s and early 1960s. Adding to Vicki's family's excitement was an annual visit by Santa—her dear Uncle Duke Wdowicki–who filled waxed bags with "peanuts in their shells, orange slices, ribbon candy, and chocolate covered cream drops." Vicki said she has searched everywhere for those cream drops and has "never found any that tasted quite the same."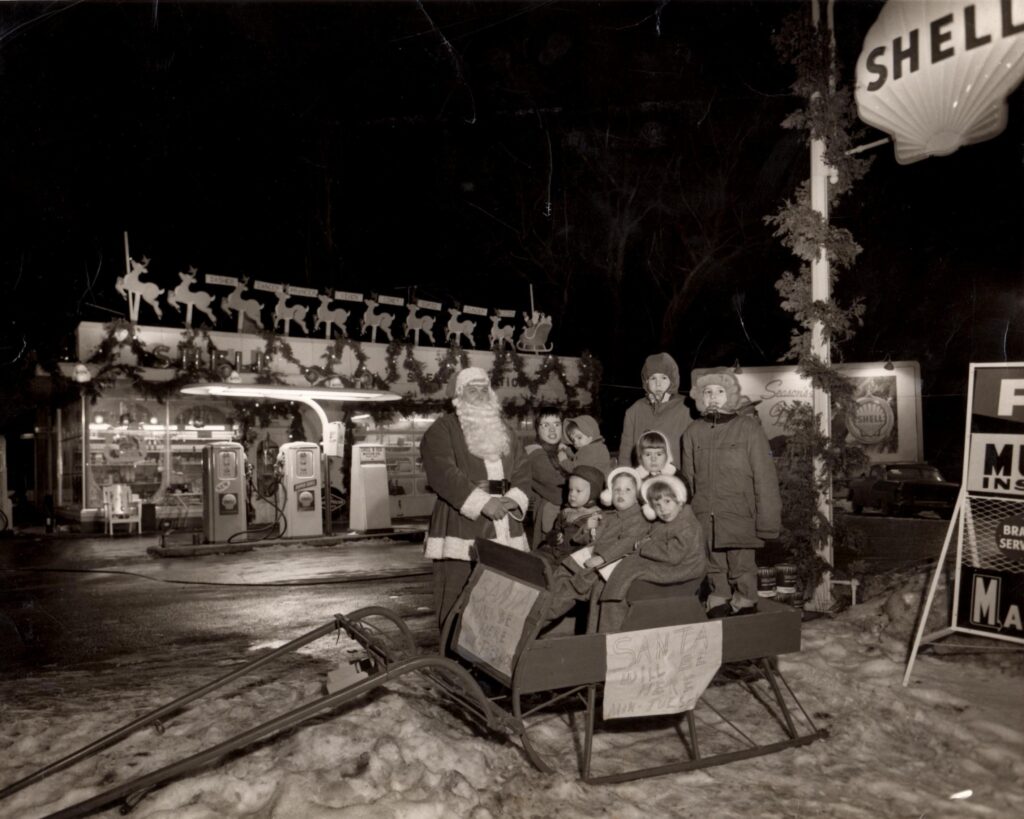 How special our childhood memories. How amazing when tastes and smells can nearly take us back in time.
Like most parents with young children, we worked to create some holiday magic for our own family on a tight budget.
During the late 1980s, we could still "layaway" Christmas presents, making payments—without interest—for gifts or even items we needed.
I had a layaway at Boers Dress Shop, and in mid-December I visited the store to make my final payment and take the items home.
Bella Dekker would be working that day. I had known Bella my whole life. I went to school with her children, and she had a wide network of friends in the community and strong family connections.
Bella had a loving, giving nature. She was strong and direct, and you could always count on conversation. The twinkle in her eyes. And a huge hug when parting.
She was a village fixture.
She asked about our little girls, whose new pajamas and holiday dresses she was bagging. I told her that they were fine, but I suspected they were beginning to question the whole Santa Claus thing.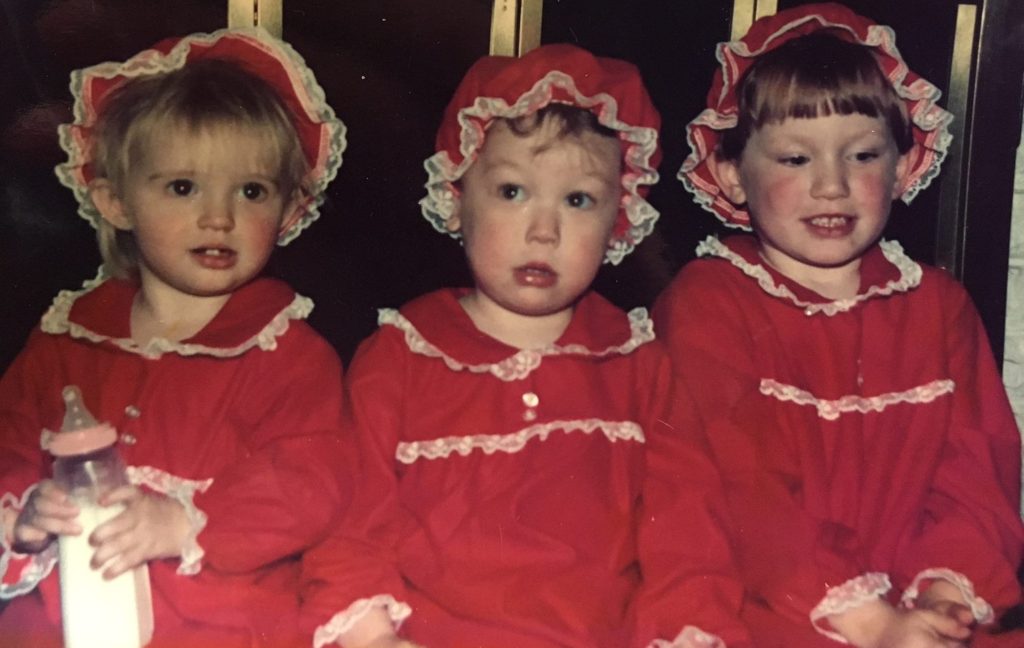 "Ohhhh, Kaaathy," she replied, "I always tell my kids I believe in the magic of Christmas. Of the season. How else can you explain all the good things that happen? The gifts? The food? The kindnesses?"
Exactly right, dear Bella.
During this season, we recognize the spirit of kindness and the joy we can find in togetherness. The importance of words spoken. The surprises and tokens of love we give.
And sometimes, we can even believe in the magic.
It's a Fine Life.