By Kathy Oswalt-Forsythe
One of our good friends, Tim Miller, has passed away. He had been part of our lives for over fifty years. He was a groomsman in our wedding, and Dennis was one of his attendants when he and Linda were married. Over the years, our families shared times of both joy and sorrow. We didn't always speak regularly, but the comfort in the love we had for each other was always there.
Saturday, a few of his friends gathered at the Hide-a-Way to watch the Michigan, Ohio State game and to reminisce and share a few stories.
I joined the table near the end of their time together. The conversation focused on Tim and our many memories.
"My uncle once told me life is like riding on a bus," our friend Kip shared. Kip said he wasn't sure what his uncle meant and asked him to clarify. "Well, it's like you are riding on a bus. Some people are on your bus in the seat next to you for your whole life. Some people ride for a few years before they step off. Some get off and even get back on."
I like that. Yes, some people travel next to us for many years. Some join the trip for just a few miles. And we might have friends return to the ride—even after decades. And if we are lucky, we add riders throughout our whole lives.
Everyone adds richness with their conversation, insights, and time.
Throughout his life, Tim rode many buses.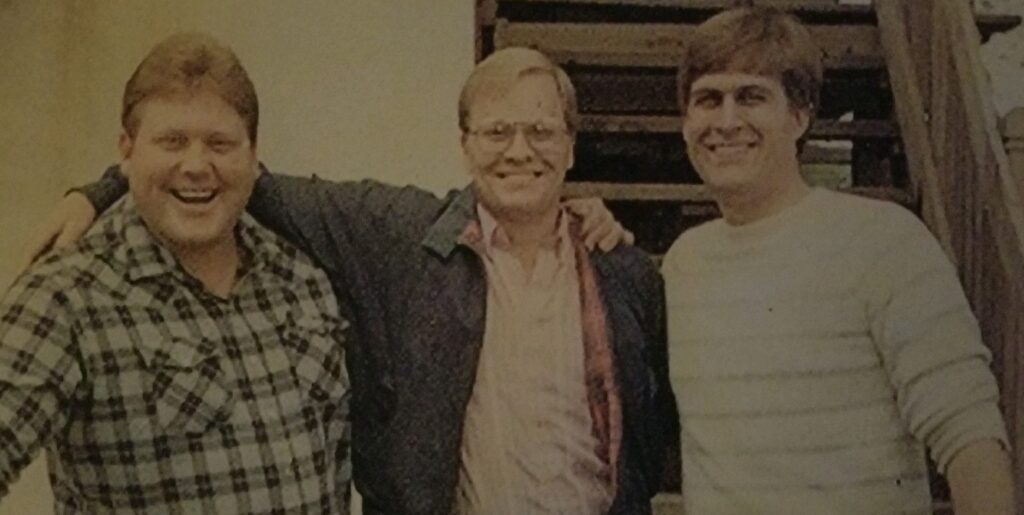 Sometimes his rides were short, but man, he was a prolific bus patron: family, friends, Vicksburg High School classmates, Olivet College teammates and fellow students, co-workers, community members, University of Michigan tailgaters.
I don't know how he collected the fare or had the time to have so many rides. And he always left something every time he hopped off at a bus stop: sometimes a joke, usually a smile, and our rides aways ended with "I love you."
He was a character. He was always a character.
In high school, he was a member of our select extra-curricular vocal group: The Choraliers. Our choral director, Cinda Cramer, built a few numbers around his charisma and distinct personality. During one song, we marched around him, singing and smiling, as he marched in place. In another, he stepped forward and gave a short speech. The audience loved this big red-headed leprechaun with a ready smile and obvious charm. He had the moms and dads, the grandmas and grandpas mesmerized. He was the main event.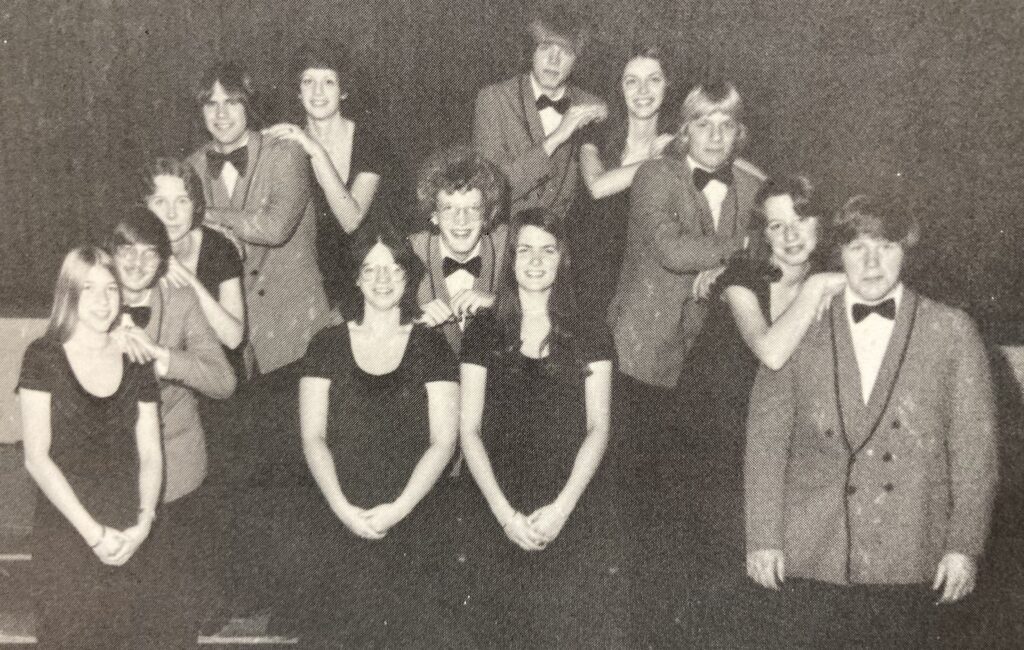 I attended nearly all his wrestling matches when he was a senior. He wrestled heavy weight, so his match was always the last of the evening. It was a much-anticipated competition. And again, he could steal the show. In the middle of one strenuous, grueling period, Tim, lovingly referred to as "Dancing Bear," looked up at the crowd and smiled as he pinned his opponent. He was that guy. And we loved him.
Yes, this bus ride, our unique life journey is important. As I mourn our friend's passing, I am reminded our ride doesn't last forever and to not only enjoy the ride, but to make a difference when traveling on a new bus or rejoining a route I've been on before.
It's a Fine Life