One of our plans for the first fall of my retirement was to go on a fall color tour. Dennis and I have always taken fall color drives. One year we took a long weekend and drove north to the Petoskey area, but we had never been able to really make a trip out of it.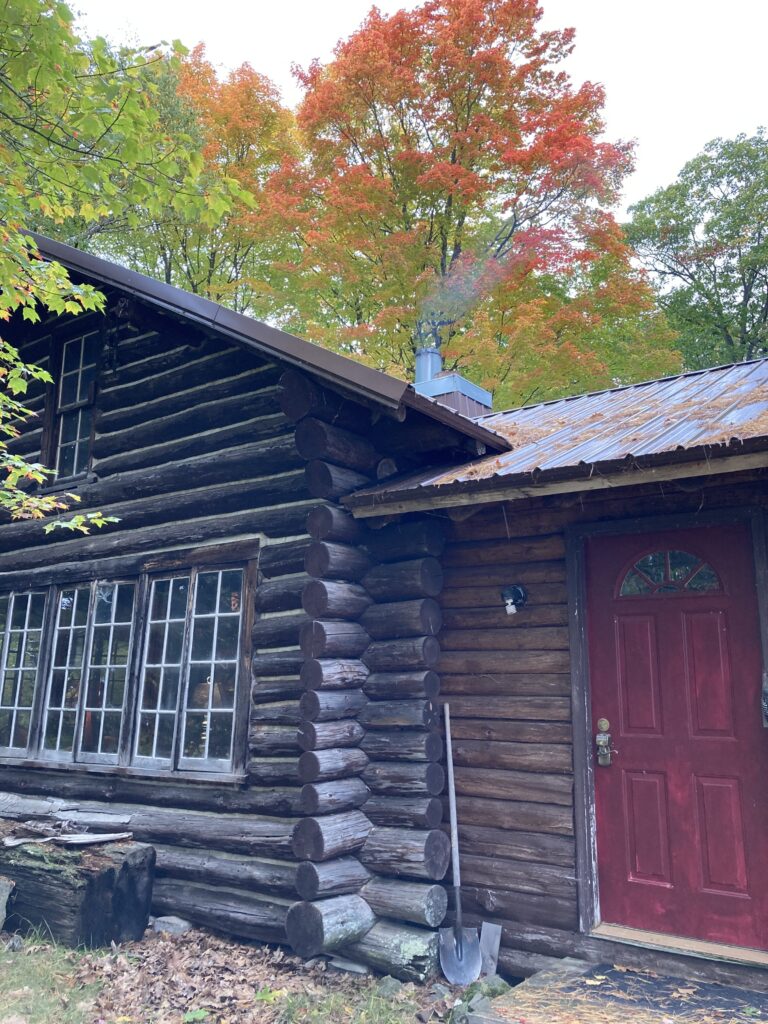 But my recent retirement made a getaway possible.
Initially, we talked about going east to view New England in October, but as fall grew closer, driving north through Michigan and ending at the family cabin in Ontario made the most sense.
We enjoyed exploring and seeing the sights in Traverse City and Marquette.  We discovered restaurants, visited parks, and took scenic drives. But the time at our family place on the northern shore of Lake Superior was the most memorable.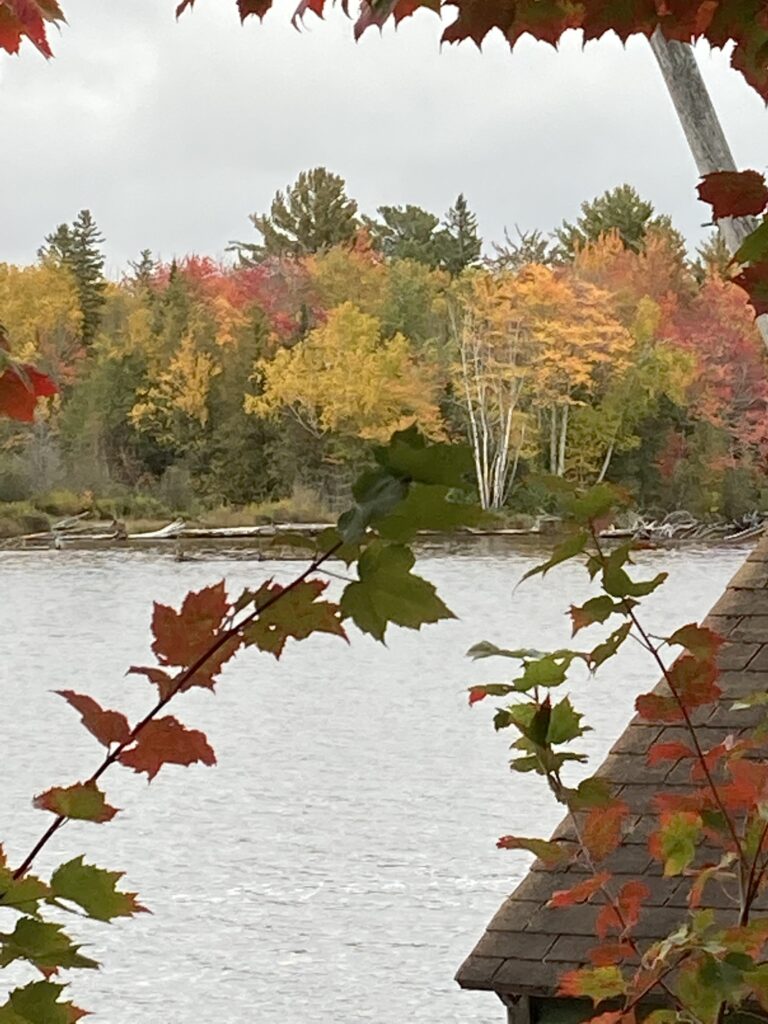 The journey north from Sault Ste. Marie was breathtaking. The mountains were a tapestry of color: reds, oranges, golds, yellows and greens glowed in the sunshine. My pictures don't capture the beauty and vibrancy of the trees. Every turn of the highway presented another breathtaking view of Lake Superior and the glorious Canadian forest.
We arrived at the cabin on a sixty degree day, set up camp, and walked the property. That night the temperatures fell into the thirties and the rest of our stay was windy, damp, and cold.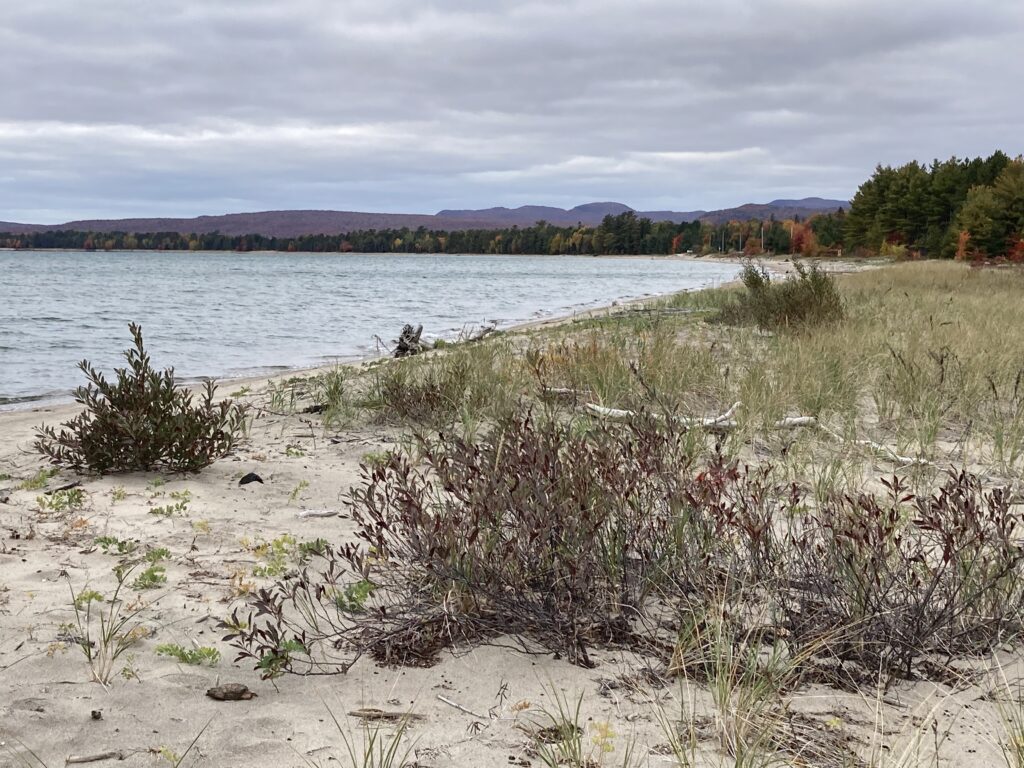 It didn't matter.
We were buttoned up tight in the old cabin. We kept a fire going in the fireplace and woodstove the entire time.
We talked, played cribbage, read books, and prepared simple meals.
It was cozy.
It was relaxing.
It was a perfect reminder to be thankful for simple things: warmth, shelter, food, family and friends.
It's a Fine Life