My brother Steve sent this view from the family farm this morning.
The ice is glistening on the branches.
The fields are frosted and cold.
The sun begins her rise.
It brings me a sense of peace. Of calm. Of comfort. My sweet brother often sends me a picture of the sunrise from somewhere on the farm–wherever he happens to be when he greets the new day.
How lucky I am.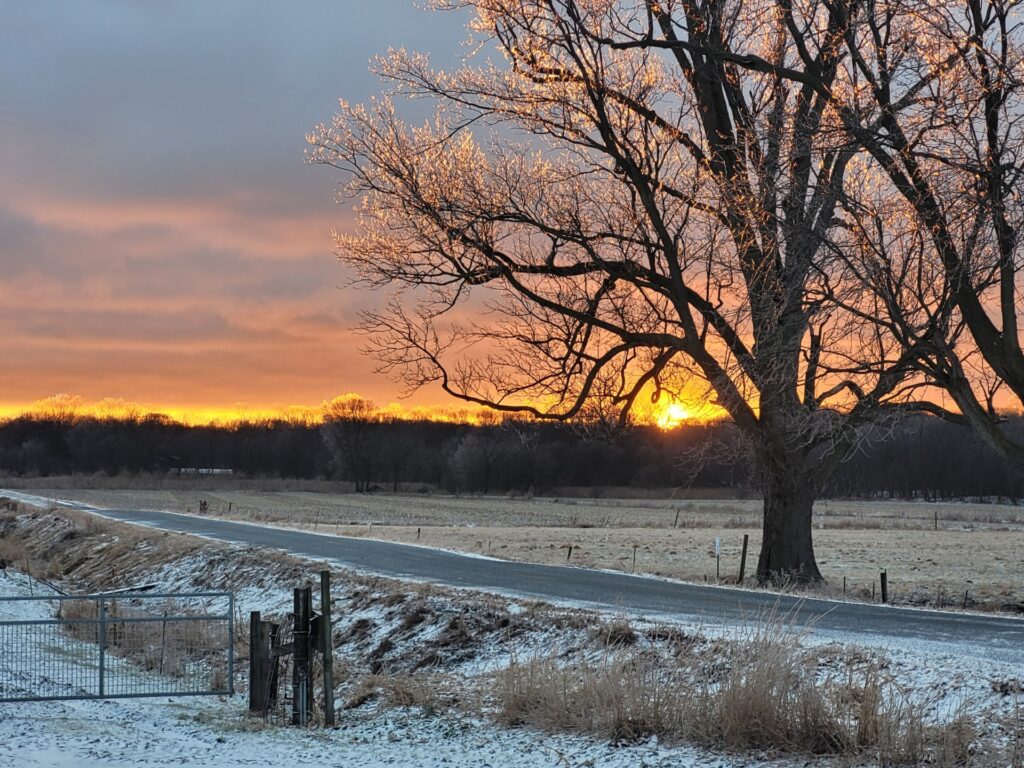 I needed to see that view this morning.
To remember the stability and love of family.
The reliability of the rich soil.
The predictability of the seasons.
Comfort.
Peace.
And the hope of a new day.
It's a Fine Life