By Kathy Oswalt-Forsythe
I recently returned from a week in Ontario, a time of rest and renewal at our family retreat on the northern shore of Lake Superior.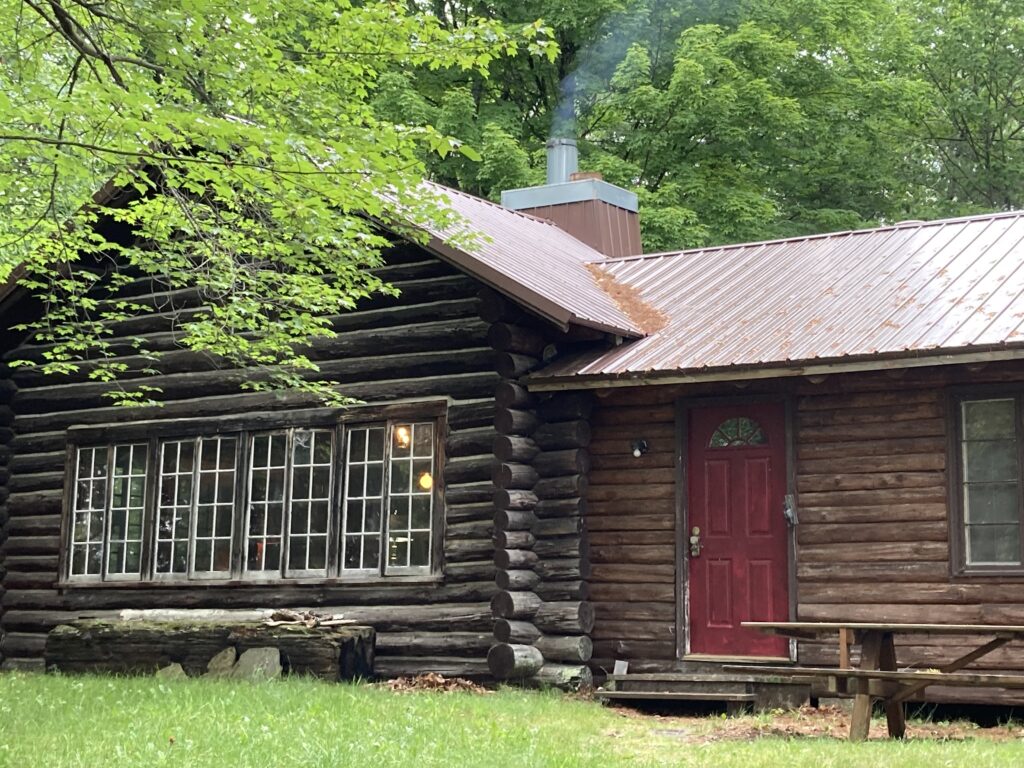 I look forward to our days there all year long. We travel north, cross the Mackinaw Bridge, skip across the Upper Peninsula, hold our breath at the border, and then wind our way along the rocky Lake Superior coastline to our cabin. It takes most of a day, and when we finally leave the confines of the car and stretch towards the pines, it's like we've left our worries behind.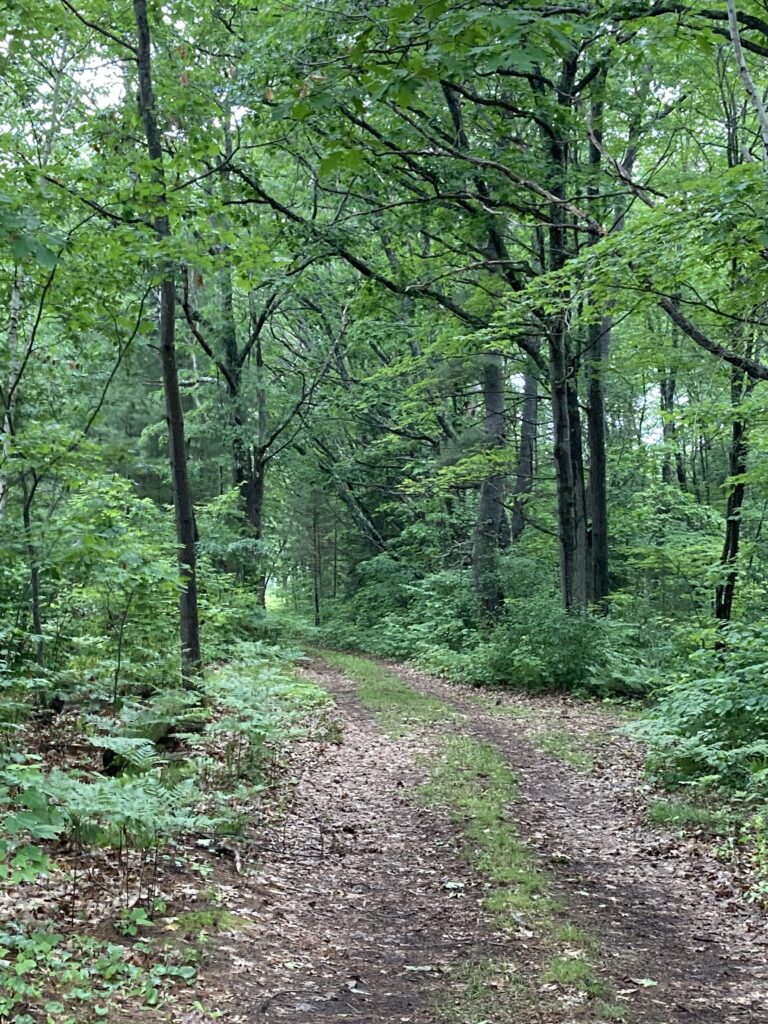 It is rustic, but not too rustic, as we do have indoor plumbing and electricity—but it's rustic enough that I have no cell service, that the nearest shopping center is an hour away, that our favorite entertainment is gathering around a fire and watching the stars appear in the clear Canadian sky.
Here, we have no garbage service. Cottage owners cart their weekly refuse to an area landfill, a twenty-minute-drive from our camp. Yes, it's a bit inconvenient, and out of a sense of duty, I take the dump trip with my mother, a woman who has never met a stranger.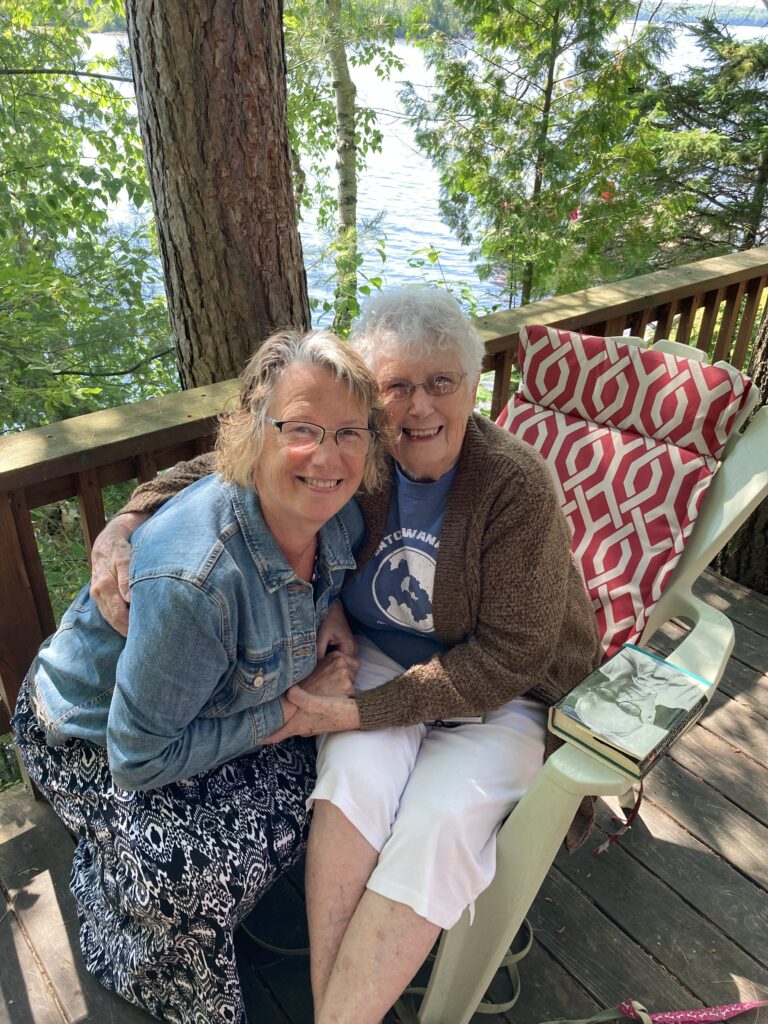 She loves conversation and is actually looking forward to this journey to the dump saying, "I need to see if my buddy is still working there."
"You have a buddy there?"
"Well, yes, I talk to him every year."
Of course she does.
She has a "buddy" at every stop we might make—the gas station, the camp store, the lodge where she buys her fishing license. This is no surprise, especially since she has spent time up here every summer of her life.
So we roll the windows down, and my mother and I, along with her dog and two extra-large leaf bags of garbage begin our trek.
On our way we pass a tiny roadside restaurant—open but neglected—its surrounding yard and even edges of the parking lot are decorated with several cast-off lawn mowers, a couple old grills, and numerous rusty and broken lawn chairs. The place has been on this road a long time. A decade ago, it held some promise, but no more.
I can't imagine opening the tattered screen door and entering the establishment.
Across the faded cedar siding of the low building is a banner that reads, "Grand Opening."
My mom says, "I heard that Grand Opening was long time ago."
"Well, maybe they have lots of Grand Openings?" I reply.
We discuss this and conclude "Maybe every day is a Grand Opening?" And we smile.
Isn't that how we want to greet each day? To embrace people we love? To treat those we encounter along the way?
We repeat the phrase several times as we pull into the dump. I climb out and grab the garbage as my mom talks to the attendant–her buddy–and he smiles, remembering her from the year before.
Yes, every day is a Grand Opening.
My new mantra.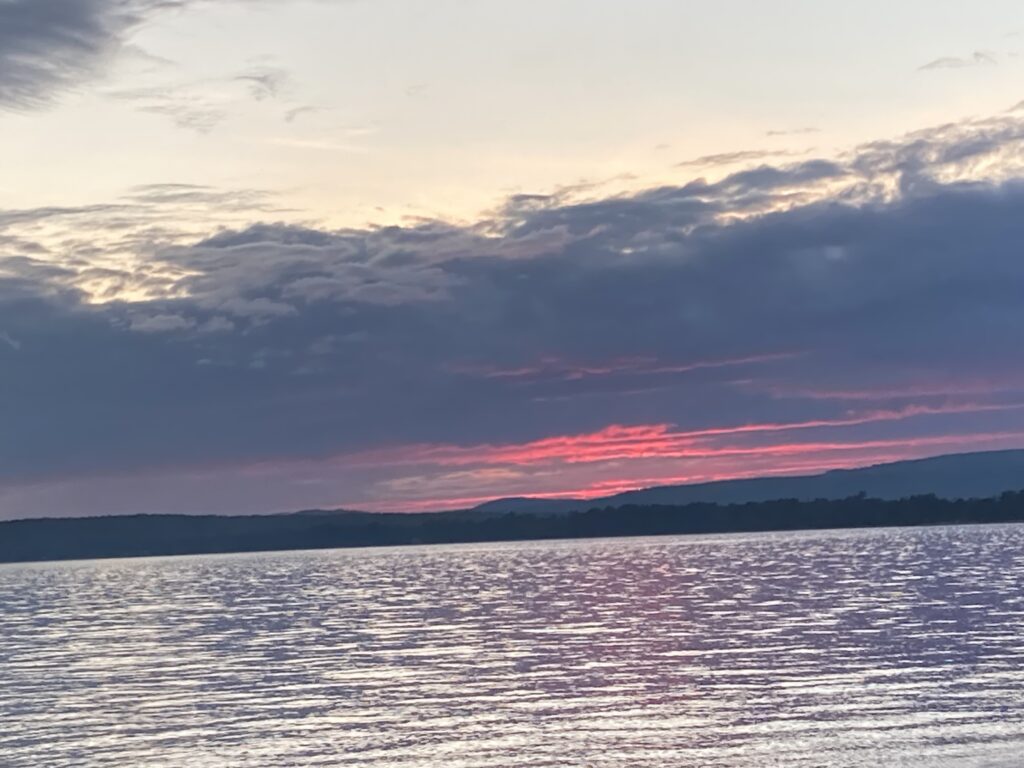 It's a Fine Life.