"All hands on deck!" was our distress call the day of our daughter's garden wedding and reception held at our home in Southwest Michigan. Family, neighbors, and friends responded, coming to assist that hot day before the 5:00 June wedding.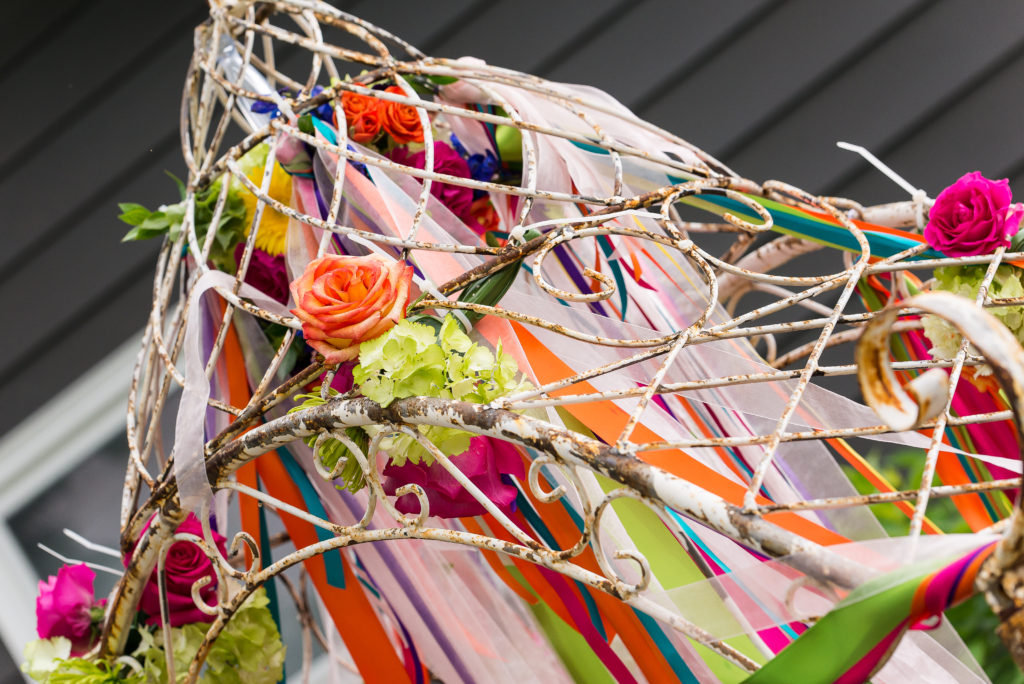 The previous day, my dear friend Krista and her friend Jenn had cleaned the flowers, assembled the bouquets and boutonnieres, sketched and determined the table arrangements. (The beautiful table decor is another Pinterest Post) But their biggest challenge awaited: the rustic garden arbor which was to become the backdrop for the wedding ceremony at the front of the house.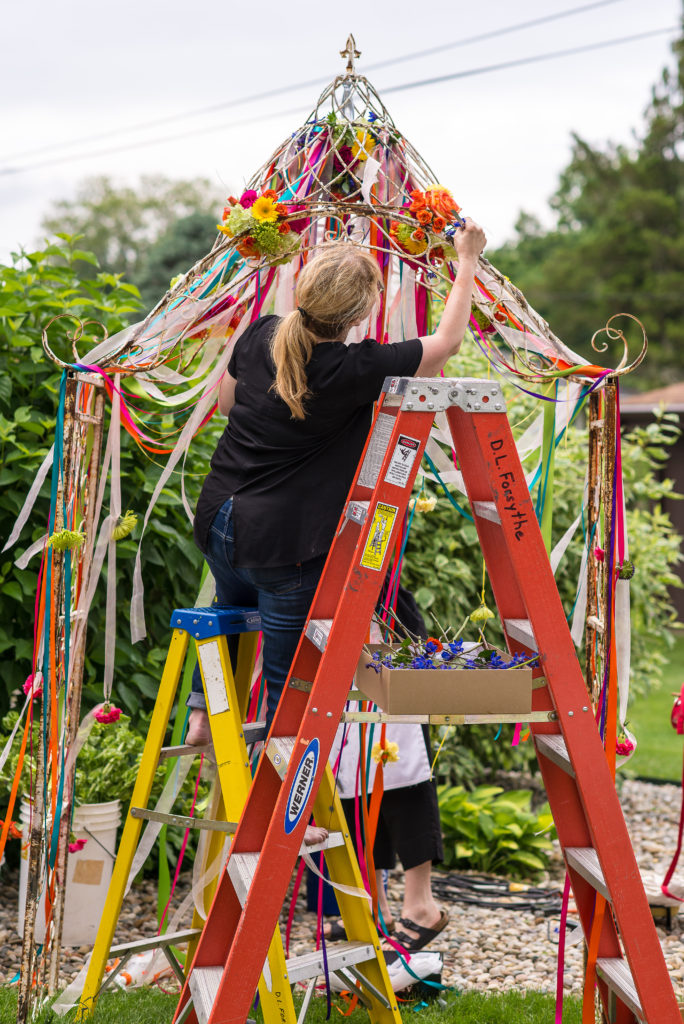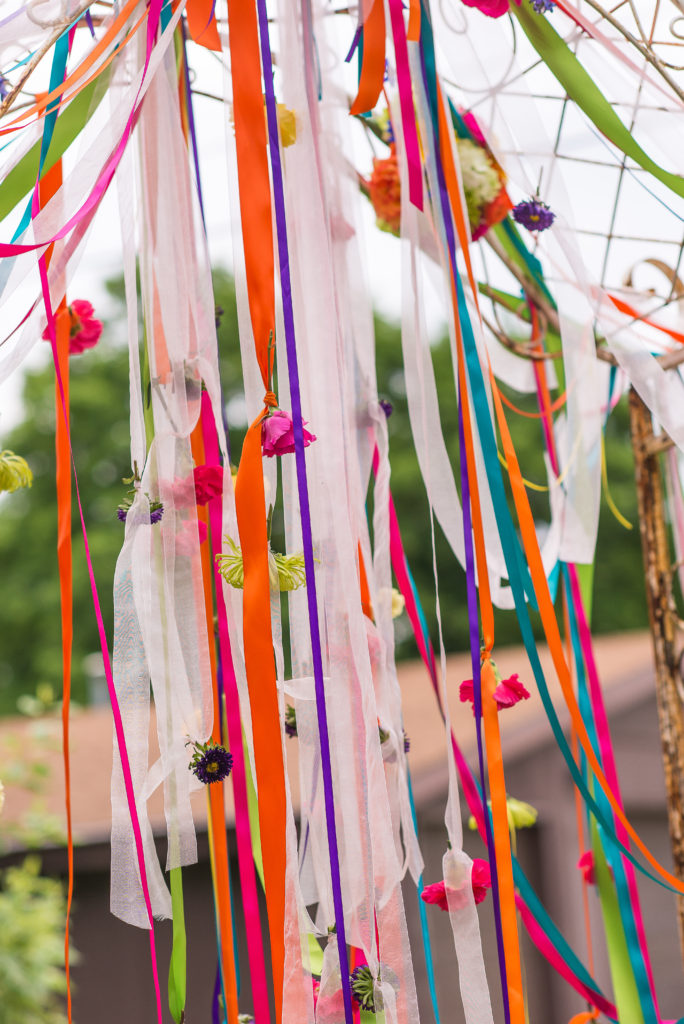 Krista and Jenn tied buds and blossoms to many of the ribbons. This added additional color and some weight to the ribbons which rippled in the breeze that day.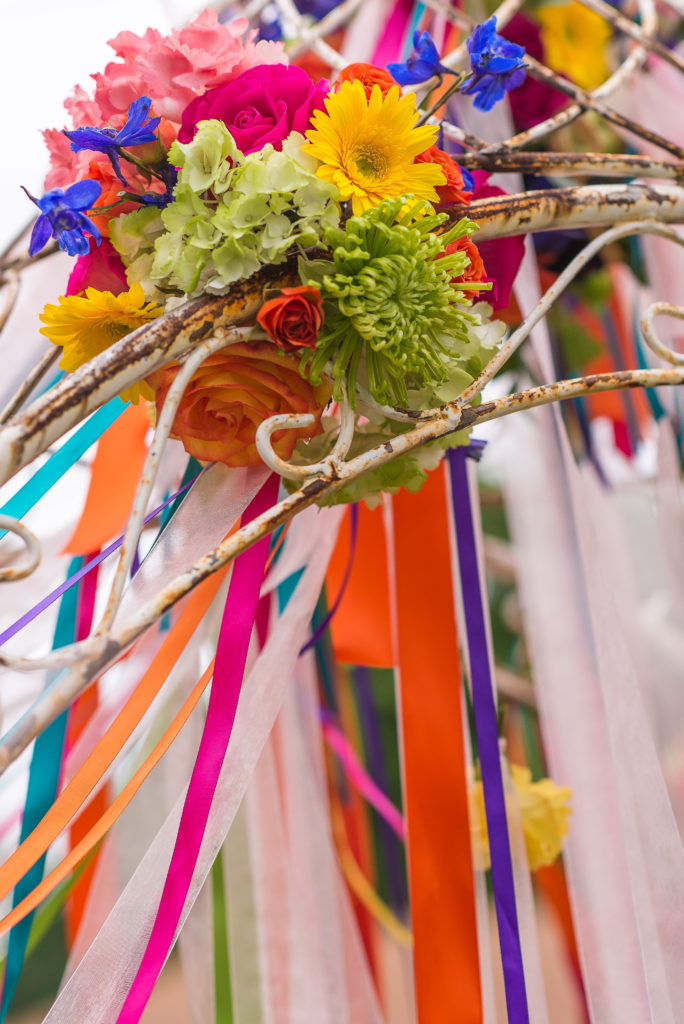 A close-up of one of the beautiful bouquets attached at the top and upper corners of the arbor. The designers built the floral arrangements in oasis cages.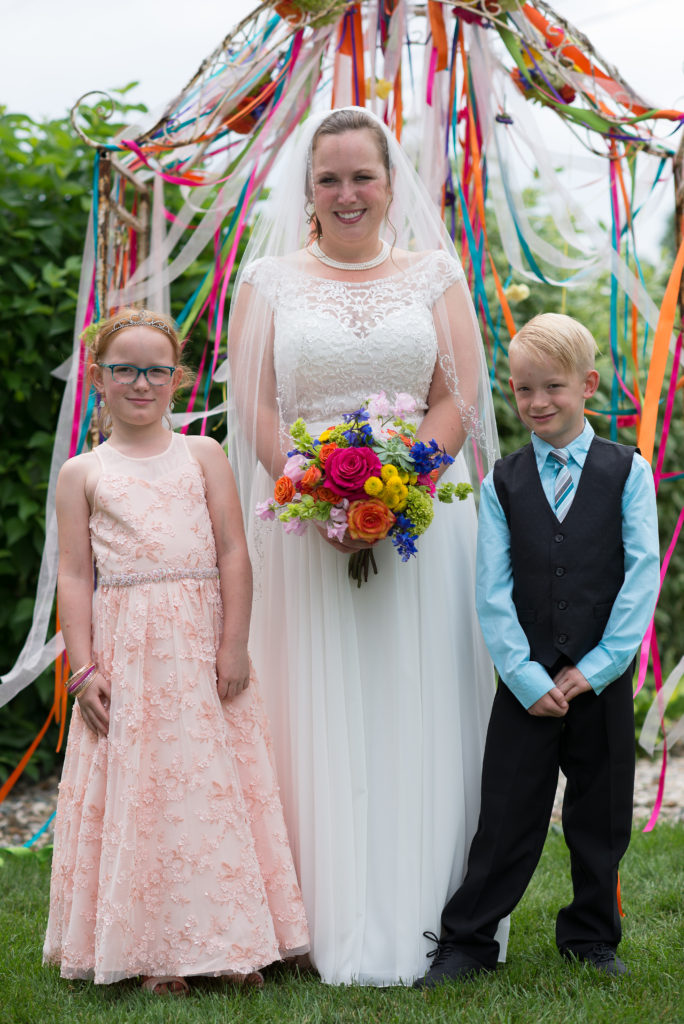 Materials We Used:  As an Amazon Associate, I earn from qualifying purchases.
Clicking the images will take you to Amazon.
Various Ribbons: Krista selected satin, grosgrain, and organza ribbons in the wedding colors–yards and yards of the stuff! There are many colors and widths to choose at craft stores or online sources. This will take you to Amazon where the colors and selection are incredible.
Oasis Foam Cages. There are also other sizes to choose from.
Arbor Ideas
We found our arbor at a shop in our area. They had several rather ornate styles in stock. If you are lucky enough to have a store in your area, you can select in person. If not, there are many, many choices online. Here are several examples from Amazon.
This metal arbor is affordable and anchors in the ground like the one we have. While it is metal colored, it could be painted white or antique white.
White vinyl options. This company seems to have good reviews. I would want something that is quick and easy to assemble. The customer comments indicate the assembly is manageable.
It's a Fine Life