Space under the tent (as well as our budget) was limited for our daughter's wedding reception in our backyard several summers ago. She decided on cupcakes for the dessert which led to discussions and brainstorming about ways to display the cupcakes to save space. The extra challenge? We wanted it to be pleasing to look at.
Scouring our local resale shop, Home Again Consignments, here in Vicksburg, Michigan, I found this sweet French Provincial Dresser with a shelf top. (https://www.homeagainvicksburg.com/)
I scrubbed it down, removed the hinges, and applied bright-colored wrapping paper to the drawer fronts.
In this process, I cut the wallpaper to fit and applied several layers of Mod Podge. This worked as glue to attach the paper and then the extra layers of Mod Podge provide a protective finish. (The work took probably 2 hours, without the drying time required)
We decorated the shelves with bright Boho small banners, fresh flowers, and a homemade cupcake sign–a shower gift from a friend.
Cupcakes were affordably purchased from Sam's Club ($8 for six over-sized cupcakes).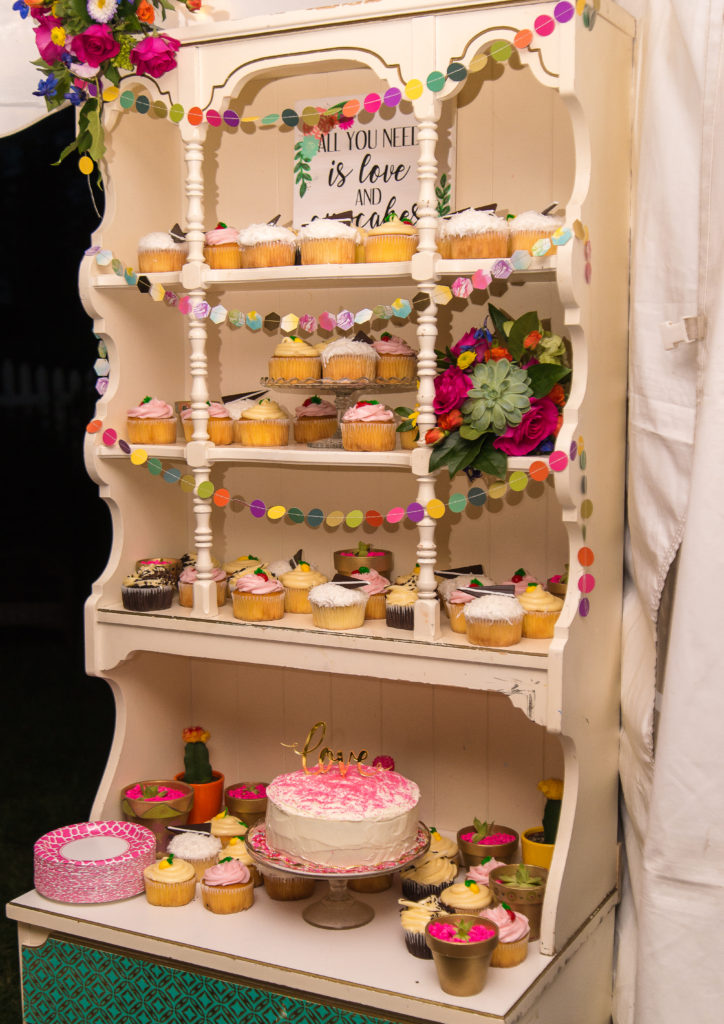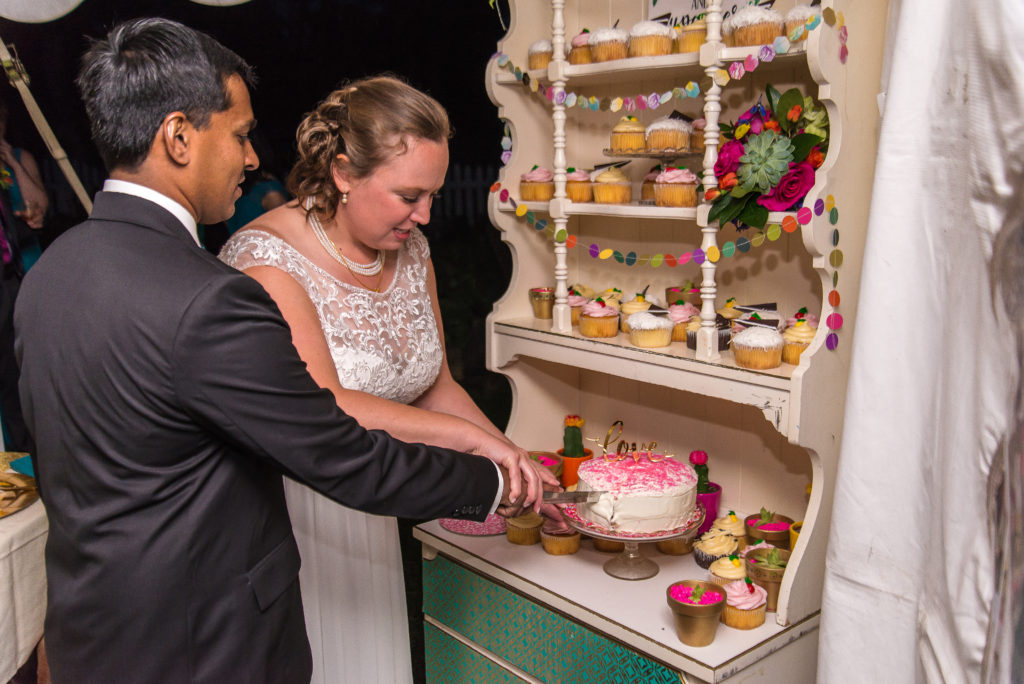 There is a happy ending for the little revamped cupboard. It now has a home in our granddaughter Chloe's room where her Calico Critter houses happily perch, awaiting playtime.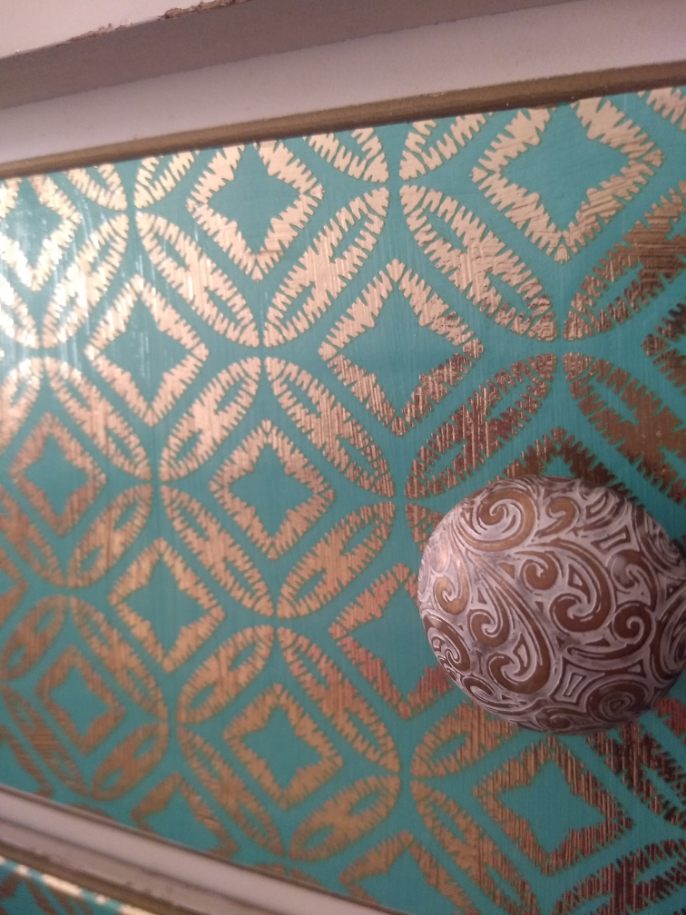 It's a Fine Life