My friend Leeanne named this delightful concoction "the Staycation" six years ago. We have resurrected it during this time of staying home and social distancing. It is sweet and delicious and the varieties are endless.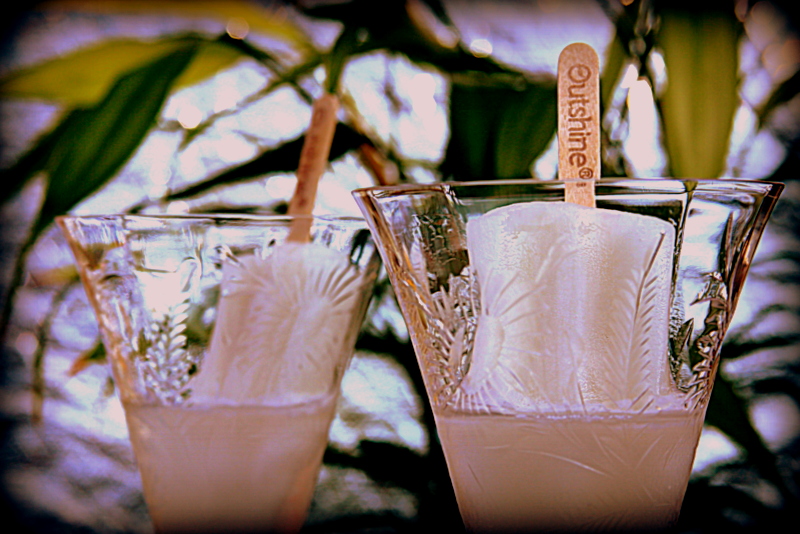 The Recipe: The Staycation
Popsicle
2 oz Vodka or spirit of choice
Top with 7up or flavored soda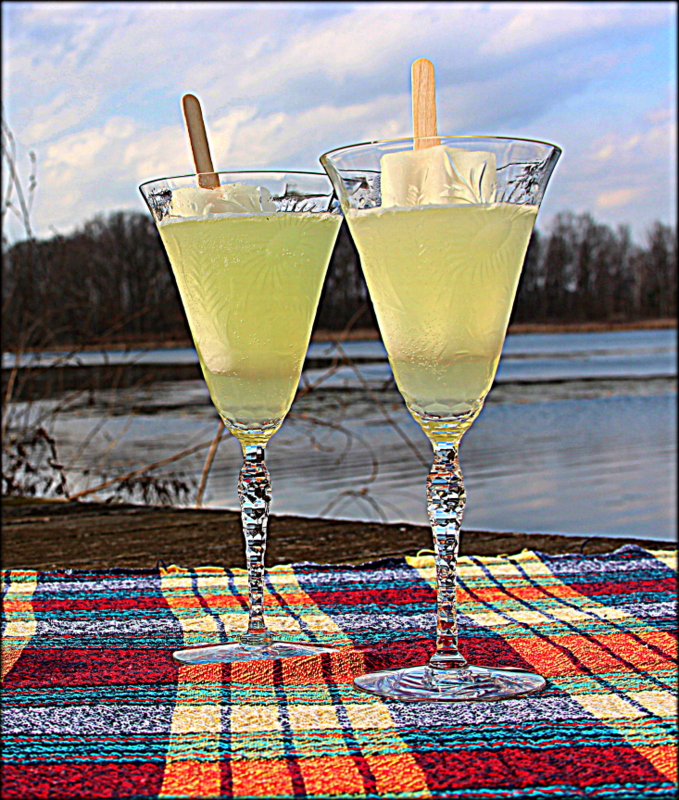 Directions
Use a good quality juice Popsicle. (We like Outshine juice bars)
Place the Popsicle in a glass of your choice. (I love using vintage glassware. The glasses in the picture were my grandmother's water glasses, but a highball glass, martini glass, or even a vintage sherbet glass will work.)
Add the spirits. (I suggest vodka, gin, rum, or tequila as this is a sweet drink.)
Let it sit for five minutes.
Top with the soda pop.
Swish and enjoy.
It's a Fine Life
Some ideas on Amazon to add to your bar tools.
 As an Amazon Associate, I earn from qualifying purchases.
(Please note: a small portion of any sale helps defray the cost of this blog.)
Oxo Jigger
While this Mikasa glassware isn't vintage, it is lovely.
Still my favorite cocktail book of all time. Fun to read and excellent recipes.