The adult world held such fascination for me when we were children. Beyond our little rural haven, grown-ups had mysterious activities which involved staying up late, polishing dress shoes, and applying red lipstick. Sometimes, our parents included us (carefully scrubbed and dressed in outfits besides our play clothes) in summer picnics and outdoor events with their friends and their children. Some we were related to, but most became as close to us as aunts and uncles as they celebrated our family's joys and shared in our inevitable sorrows.
Once there, our father and his friends pitched horseshoes, casually sipping from their brown long-neck bottles. Our mother sat with the other ladies, tending food and babies, laughing, and swinging their tanned, crossed legs. We children played on the perimeter of the various hosts' yards, our mothers' occasional shouts steering our frantic tag games to avoid the horse-shoe pits.
But usually, our parents left us behind on their Saturday night dates when they attended their "Potluck Club," secretly known as the "Martini Club."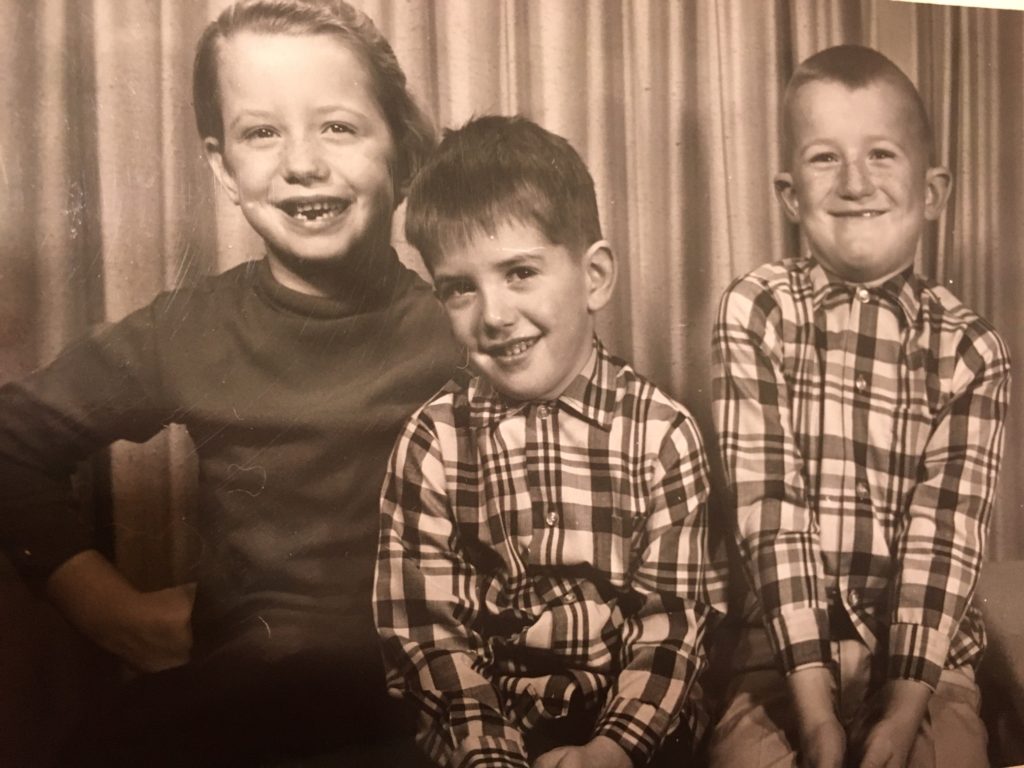 When it was our parents' turn to host a monthly gathering, we children were tucked in carefully, probably an hour before our usual bedtime. Once the guests arrived, the sounds and smells of the "Club" rose through the floor grate in our bedroom in the old house. (The three of us slept in separate twin beds in this room—a rustic farmhouse version of John, Michael, and Wendy's nursery frequented by Peter Pan.) Oh, how hard it was to settle down to sleep with all the noises from the party below: bursts of raucous laughter, crisp card shuffling, and the clinks of ice dropping in highball glasses continually roused us from our attempts at rest.
This grate was in the middle of the floor near the end of my bed. There were no heat vents in our bedroom, only this metal grid which allowed the warm air from the dining room to rise to the upper level. Quietly, we slipped from our covers, crawling to the edges of the slatted opening. My brothers slowly pushed the square knob, sliding the thin metal rows, revealing the selections of party food on the buffet directly below. Our mother's best dishes were neatly stacked, waiting for the cheese and crackers, party wieners, or savory meatballs displayed on various platters.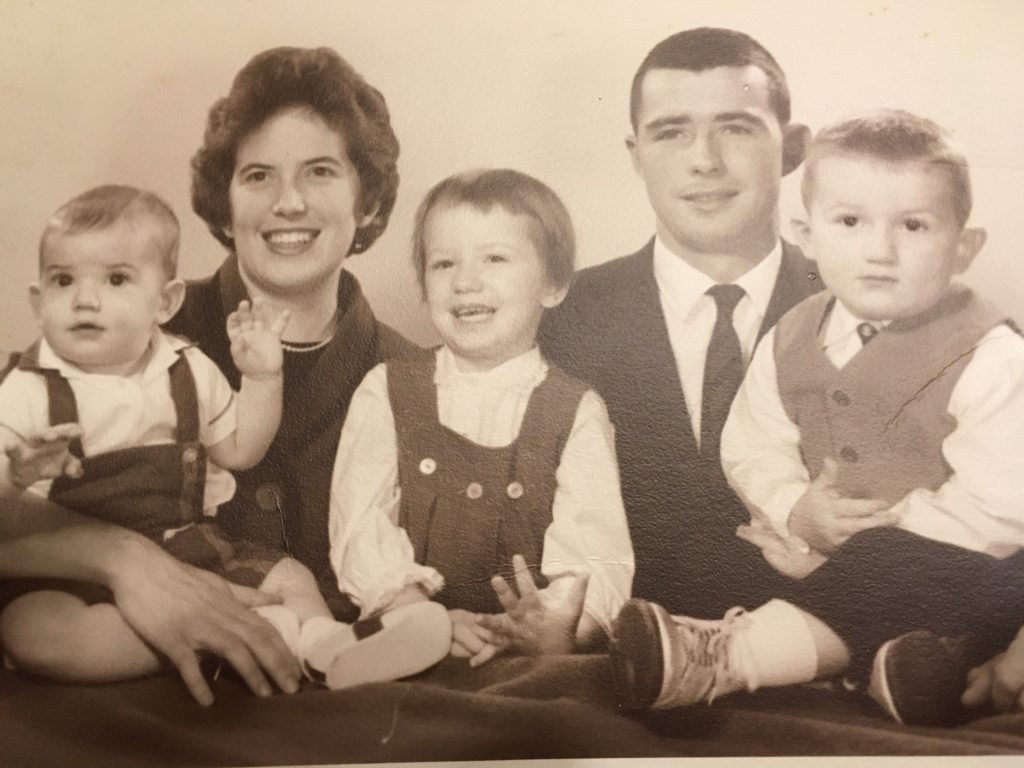 The three of us watched and listened, silently fascinated by the tops of the adult heads in our sight. We whispered together, solving the mystery of the out-of-view, familiar voices, belonging to so many of the important adults in our lives. We stealthily slid pillows to the floor and rested our heads. Satisfied with our surveillance, we soon fell asleep, lulled by the comfort and knowledge of the adults' happiness, a beautiful lullaby of the collective, contagious belief in the goodness of life rising from below.
It's a Fine Life.
By Kathleen Oswalt-Forsythe © October 29, 2019