Wrapped in scarves, encased in our woolen coats, snow pants and winter boots, and filled with holiday excitement, my brothers and I–three little stair steps–scurried after my father, clomping into the Hat & Gown Dress Shop on the Main Street of my childhood. Two days before Christmas, and we were running errands with our father, secretly finding special gifts for our mother.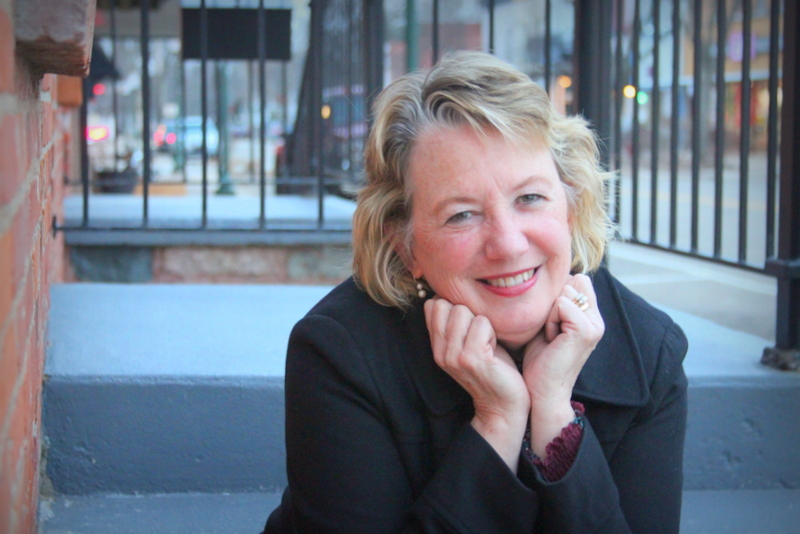 Everything we needed could be found in my sweet little hometown in the 1960s. While I don't imagine business was "booming," retailers and shop keepers seemed happy and optimistic—stocking their stores with necessities and enticements for community residents. Unlike most small Michigan towns today, our business district was diverse: a Dancers Department Store for my dad's ties or socks; two hardware stores for hammers or seeds or shovels; two ladies dress shops, for the mothers and grandmothers; a Zenith sales and repair shop, where my parents purchased our first color television set; and a dime store, for notions and handy household goods.
The late afternoon sky was darkening, and in my memory, the village was snow covered and bustling with holiday activities.
The bells on the shop door jingled. We entered a welcoming warmth and stomped snow off our boots, our fingers itchy and icy in our mittens. Our rosy cheeks tingled. Removing his cap, my tall, handsome father approached the clerk behind the counter. She looked up and straightened her hair, smiling at him.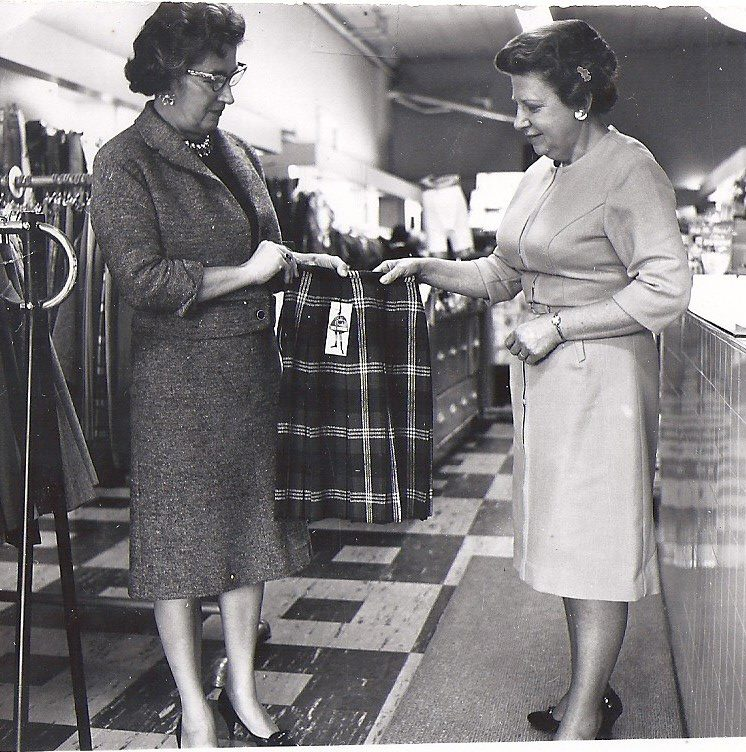 "Well, hello, Gordon. So… what can we pick out for Bonnie today?"
I was thinking of perfume—my little brothers, Scott and Steve, gazed at the earrings carousel. We turned to our dad for guidance.
"The kids have some things in mind, and, um, well, I am thinking of a robe and new nightie."
My mother wore soft flannel nighties, great for wearing in a cold farmhouse with single-pane windows, with an old fuel oil furnace that rumbled from the basement, with four young children scattered in bedrooms who often required middle-of-the-night reassurances. Her fluffy chenille robe and fuzzy slippers were her morning oatmeal-making, bacon-and-egg frying uniform. And as the school bus pulled away, she stood in the doorway, wrapped in her robe, and waved goodbye to us every morning. There was no doubt the woman deserved a closet full of cozy nightwear.
"Well, sure. We have a rack of nighties and robes along the wall, but we also have some special nighties you might be interested in."
"Well, hmmm, ahhh, we could take a look at those," my dad suggested. We nodded in agreement. Something special for mom!
Behind the glass counter, from the highest shelf, the saleswoman selected slender, brown boxes, each containing—what I later realized–beautiful, sheer negligées. We had no idea of what such colorful, TINY nighties implied, or any inkling of the look I'm sure my mother gave my dad when she realized what our holiday shopping trip involved. We just thought they were simply exquisite, like the beautiful, mysterious scarves worn by exotic women in the National Geographic Magazines piled by our couch. Our mother would be amazed by the frothy beauty–a special nightie.
The clerk held us captive, opening each box carefully, unwrapping the prize, and lifting it gently in the air. Pinkies delicately out, pinching the tiny straps tightly, she flicked her wrists and the filmy frock floated gently downward, fluttering to the counter in front of our little pink noses. Today's delights were holiday colors: green, black, and a glorious Christmas red.
"What do you think, kids? Which one?" my dad asked, grinning down at us.
"THE RED ONE!" we shouted, jumping up and down delightedly.
The clerk smiled broadly at my dad. "How about I wrap this up for you?"
"Thanks!"

We hugged our little packages and tumbled into the car. We pressed our hands to the whirled frost, making tiny peep holes, looking out at the Christmas lights and Christmas trees as Dad drove us slowly down Main Street towards the country roads that led to our mother, baby brother, and the safety and love of home.
In the midst of the package ripping, warm hugs, and many surprises, my father gave my mother her beautifully wrapped gift Christmas morning. We children paused in our own activities.
"You're gonna love it!"
"It's special!"
"We helped Dad pick it out!"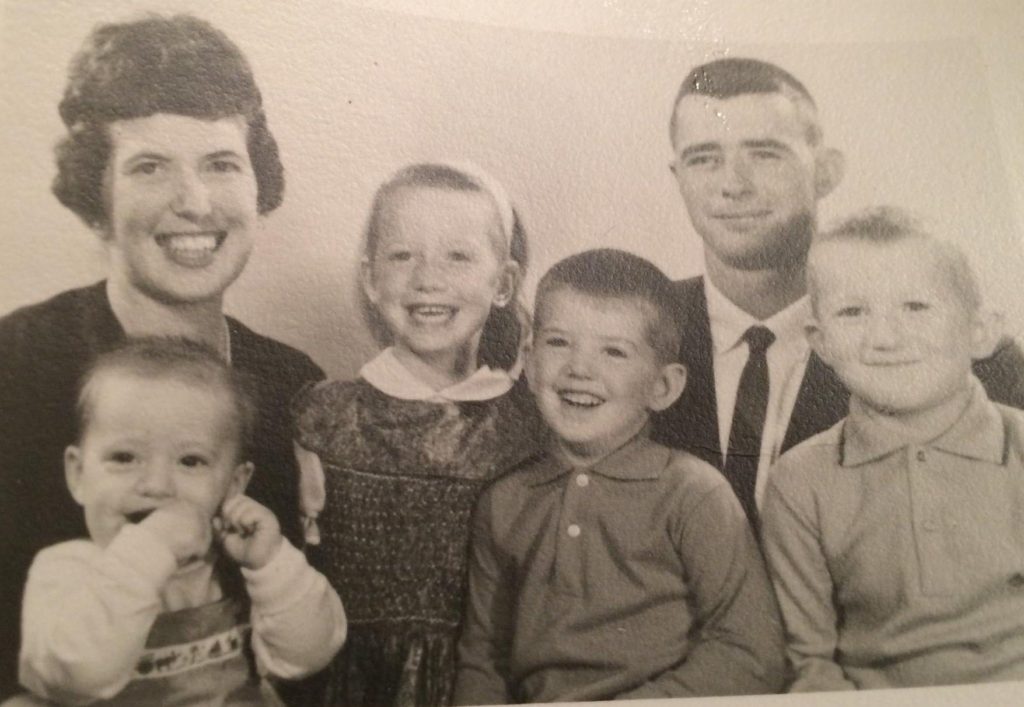 Awaiting the unveiling, the three of us gathered elbow to elbow around my mother, who sat holding our baby brother Danny. She carefully unwrapped the beautiful package, folding the paper to use again, winding the ribbon around her hand to add to her ribbon box. She gently lifted the lid and pulled aside the tissue paper. We looked down at it, longing to reach into the box ourselves to stroke its loveliness.
"Oh…my…thank you kids," she stammered.
She did not lift the special nightie out of the box. She cradled Danny on her other knee, kissed us each on the head, and looked towards my laughing father. "Well, that is quite a surprise…"
By Kathleen Oswalt-Forsythe © November 6, 2019