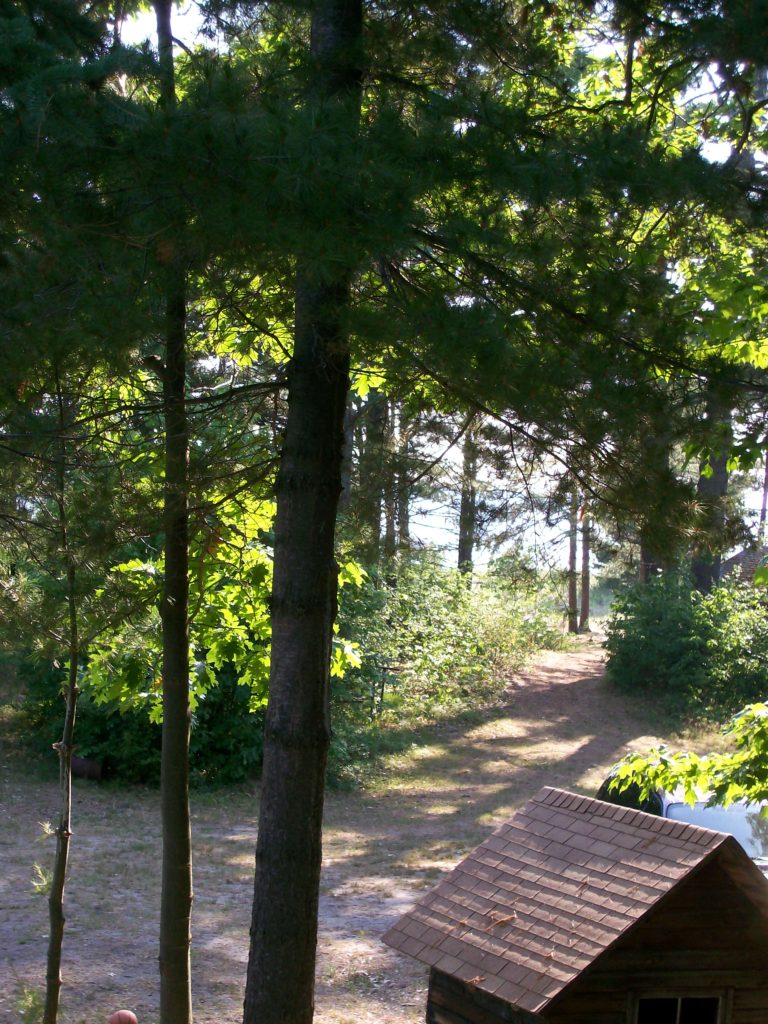 For several years I've read about Gratitude Journals, have talked with my students, friends, and family about this, and have practiced this strategy very casually—meaning I never actually write things down.
Here's what I know: focused writing has the ability to reap many positive benefits. It can improve our sense of well-being, increase our feelings of satisfaction and happiness, even elevate the quality of our life and longevity. Who wouldn't appreciate these outcomes?
I love to write, love to brainstorm ideas for writing pieces, love to read and revise, so I am not intimidated by a blank page. And I am usually a contented, happy person—I'm that glass-half-full friend who will offer some positive comment (and, unfortunately, an occasional platitude) that didn't seem annoying (to me at least) until it hangs in the air above someone else's cloud of sadness or frustration.
But the research on the benefits of this activity is so clear, that I'm committing to gratitude writing at the end of each day.
I found this book, Three Moments a Day, to help me begin. The book's setup seems very manageable: a quote appears on the left page, and spaces for three things "that brought me joy" appear on the right. (no need to fill a whole page, just create a list)
Joy, for me, is usually simple things that I pause and notice. Sunshine on my face, coffee with my mom, a child's laughter. When things aren't going well in my life or for people that I love, I try to find ways to slow down and to recognize some event or interaction that I can appreciate or be thankful for.
Sometimes it's hard to find—especially during crisis or some kind of loss—but I have found that if I think about gratitude long enough, something positive—however small—will bubble to the top. Perhaps joy might be a bit strong—but if I substitute , "three things from today that I am thankful for"—I think it will work, even if I am not feeling particularly joyful.
I encourage you to buy a journal, find a spare notebook, or even use an index card to start the experiment with me: discovering (or rediscovering) joy through gratitude.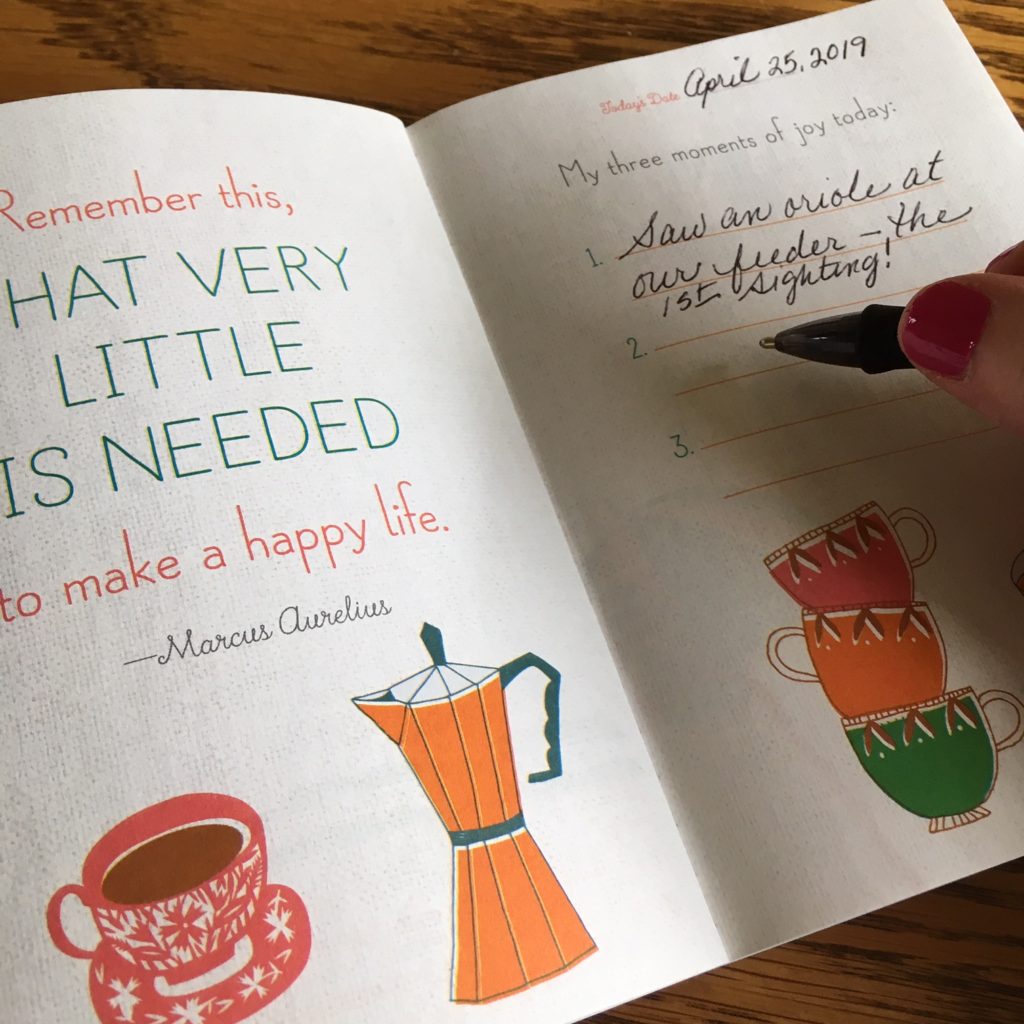 It's a Fine Life.