Young, enthusiastic, and giddy with a job which offered more than minimum wage AND included benefits, I wound my way on the country roads on my way to work. The sun rose optimistic in my rearview mirror—my 72 Catalina hugged the curves, floating over the bumps and potholes, her old head lights startling the occasional skunk or rabbit. I had landed my first teaching job—unheard of in 1982. My fellow Michigan State University graduates had moved to Texas or the West Coast, and bumper stickers read "The Last One Out of Michigan, Turn Out the Lights." I had applied to every school district in a one hour radius of our newly established home. One principal called, I interviewed, and he offered me the job. I taught high school English in a paint-chipped, leaky classroom in a small, southwest Michigan district. I had five different professional outfits, two pairs of sensible pumps, a faux-leather briefcase, and a twenty-two-year-old's optimism and innocence. And I struggled, too ashamed to ask for help, willing to take on more and more as the daily assignments and themes piled higher and higher on my desk. But "what a lucky break" and "it's a great opportunity" and "just keep trying" constantly played in my head, blocking out the threatening clouds, fatigue and despair.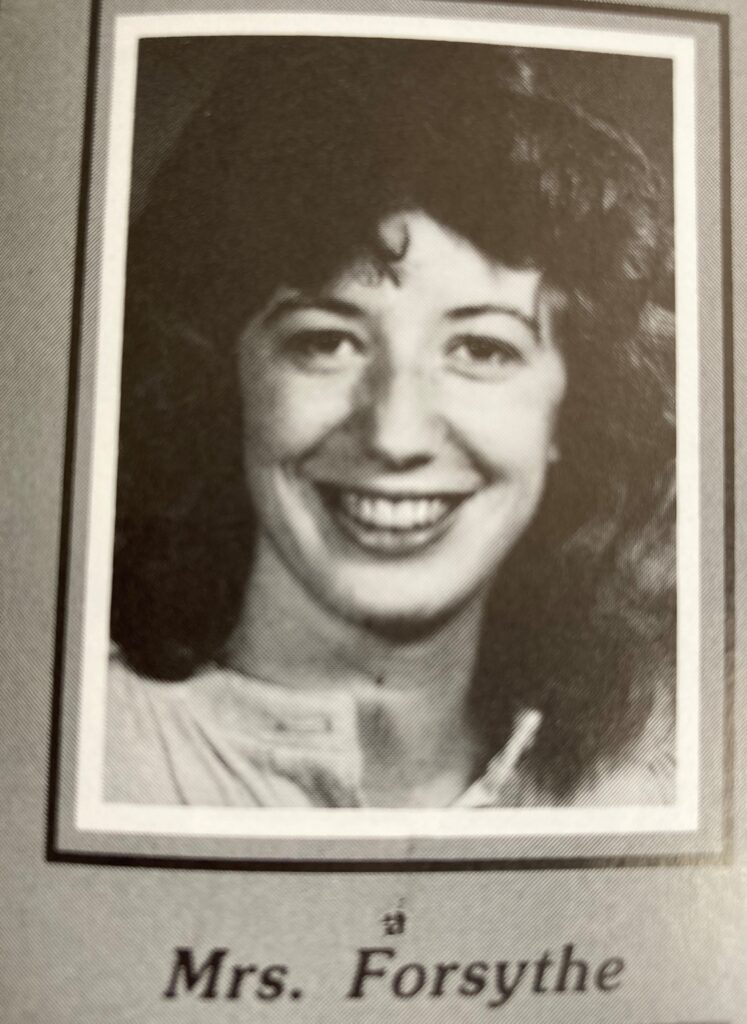 So, I cherished this thirty-minute drive through southwest Michigan, and as the year progressed—and my energy level and enthusiasm sagged—I cranked the AM station higher and savored the sights on the way. The same cars met me every morning, the same deer scavenged in the winter snow, the same trees began to bud, and the same little man waved at me every morning. I think I noticed him in early March—probably after we experienced the "spring forward"– standing by his garage in his little gray work suit, holding his little gray lunchbox, sipping coffee from his little metal coffee cup, his thermos upright on the ground. He tipped his cup at me. And then he was there every morning. I waved—he tipped. I smiled—he smiled. Oh how I loved rural America! Pretty soon I began to roll my window down and extend my hand in friendship, waving wildly as I passed—you see it was too early to sound the horn. If horn sounding had been acceptable, I would have toot-toot-tooted some cheerful tune for him. The smells of early spring, the sounds of the wind passing, all buoyed me as my little, reliable friend cheered me on. I told my co-workers about this little man. I pointed out the house to my husband. I thought about pulling into my little man's drive, saying hello, and sharing a morning cup with him. What a great country! It couldn't get any better.
But then, the lightning bolts of reality grounded me. The first day of April, I hummed along, anticipating spring break, extra sleep, and a much-needed reprieve from my teenage students. My hourly lesson plans scrolled through my head. Everything seemed in order. I followed the curve, and my little friend's house was in sight. I extended my hand, turned to smile, and there he was—naked—just standing there, slack-bellied and expressionless against his garage. No coffee cup, no thermos, no little gray uniform. A fuzzy, electricity slithered down my spine to my toes. I gripped the wheel. I looked straight ahead. It couldn't be. It couldn't be. Not my little friend. Maybe he was wearing a nude colored jumpsuit. Did they make such things? Maybe they changed the color of his work clothes. Did they make flesh colored work clothes?
I think there was— probably still is—something in my face which must invite such behaviors. "You have an open face," a friend once told me. "People will tell you things." (This friend is a retired psychiatric nurse—that should have been my first clue that this face could result in such behaviors from strange men.) I had been flashed several times while a student in East Lansing. I had lived above a thirty-something flasher when I student taught in Battle Creek. And now I had been flashed by this little man, tarnishing my Mayberry countryside.
I knew that appearances aren't always what they seem. People can surprise you. It was like the time my brothers and I were part of the Buckaroo Rodeo Show in the sixties. Sleepy-eyed, we watched the show every Saturday morning in our pajamas. From our couch, we admired Buck's cowboy accent, his confident smile, the way he spoke to the "Buckaroos" in his audience. One Saturday my mom and dad dropped us off at the television studio in our new cowboy boots and crisp western outfits to be a part of Buck's young audience. We perched on small bleachers, smiling when the cue card said "SMILE," clapping when the cue card said "CLAP." And when the television camera was off, Buck snarled, telling his stunned Buckaroos to "Shut up!" and I heard him say to the woman applying his make-up, "God, I hate kids." Suddenly Buck's smile wasn't quite so sweet—his buckskin costume not quite so genuine. I wrapped a protective arm around my youngest brother, checking to make sure my other brothers were within my reach. So you see, I should have been skeptical of my pastoral drive and the little man. I should have somehow seen the truth coming. But I didn't.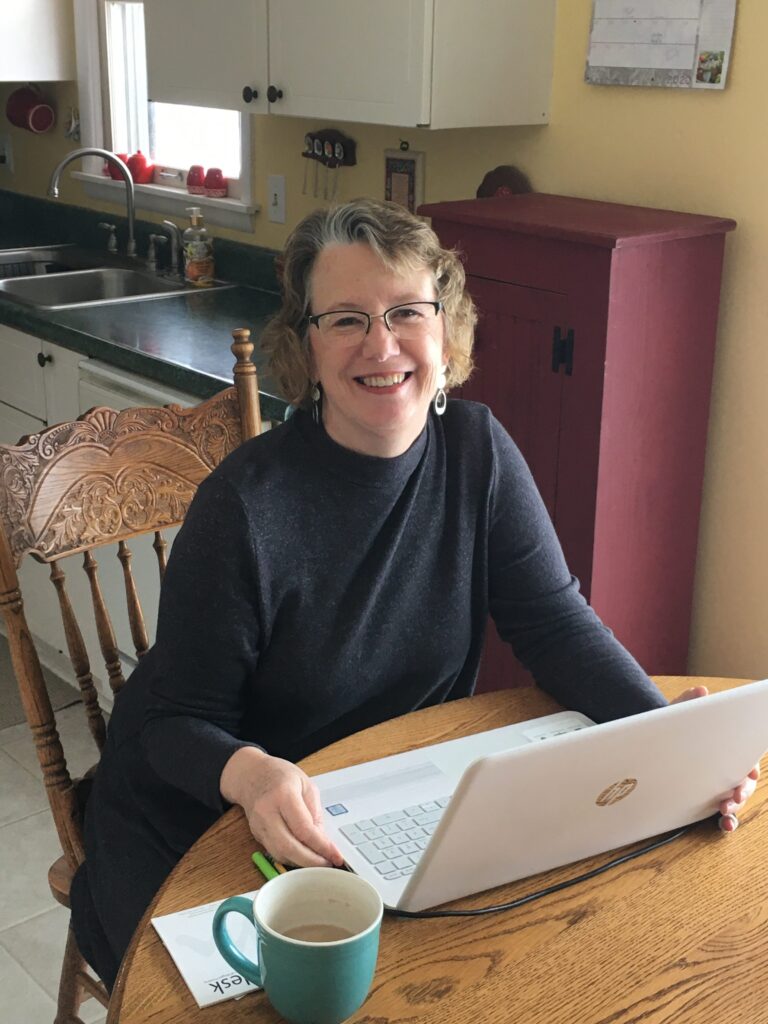 I survived my first teaching placement, receiving a glowing evaluation and an invitation for another year of the same. A new suit and boots made their way into my closet, and I changed my morning route. I finished my year traveling different roads, but my new path wasn't nearly as sweet. The red-wing blackbirds trilled along the ditch banks, as the spring uncovered the litter decorating the sumacs and cattails. The red barn sported fresh paint and a neat paddock, but behind the white picket fence, the lone farmhouse's curtains were drawn tight.
It's a Fine Life.