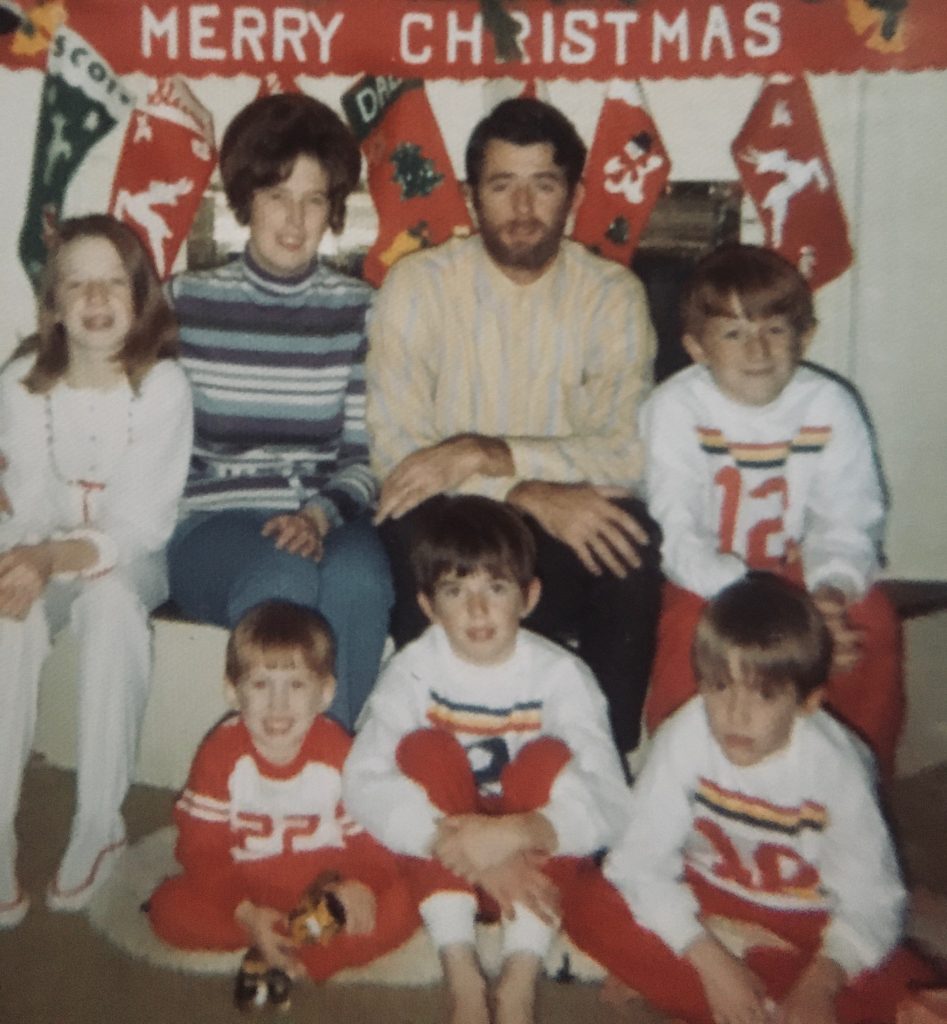 When we were children, we approached the holidays with such impatience–it seemed like school would never end. The school bus continued to pick us up and drop us off, the presents began to appear under the tree, and our mother's cookie baking and candy making began. Christmas and the holidays meant many things to us: gifts, special foods, free time, snow. But by far, the best part of the holidays was traveling north to spend time after Christmas with our cousins in Gaylord.

We cousins are all close in age, and our times together have always been concentrated, special, and full of activities. There are nine of us total–all within ten years of each other. And while we do have cousins in our area, and we did enjoy spending time with them, it never involved overnights or long weekends together. This type of uninterrupted time encourages a closeness, built from common memories of people and places.
So after the Christmas commotion settled at our house, we packed up the old station wagon and headed nearly straight north, our excitement growing with each mile. The old Mercury was stuffed with sleeping bags, winter boots, snowmobile suits, hats and gloves, special gifts, the five of us kids, a grandmother, and all kinds of energy. Dad piloted slippery roads, drifted roads, or even icy roads until we spilled out of the car, tumbling into the warmth and love of our aunt and uncle's house. From then on it was full-speed fun.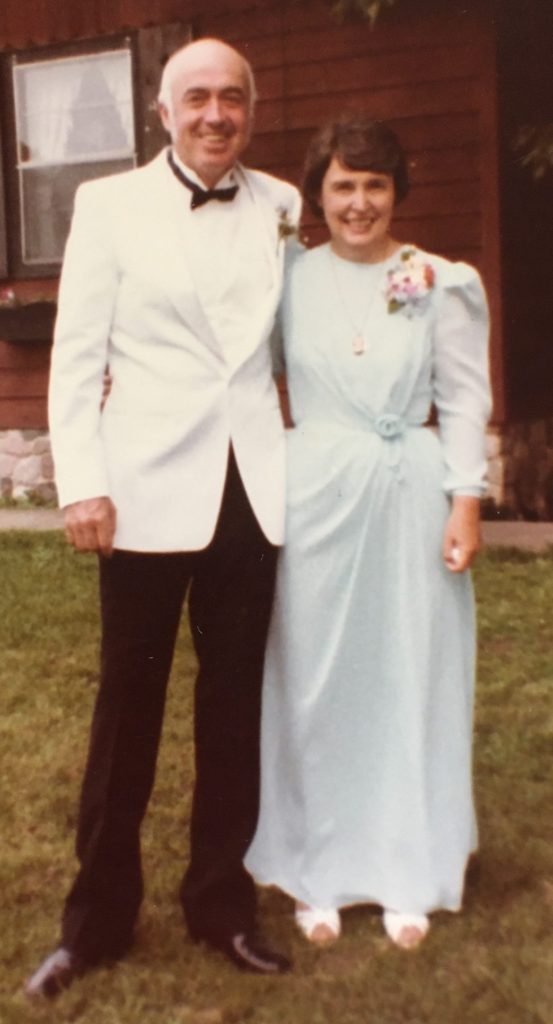 My Uncle Henry promoted activity. We always needed to be busy–or at least look busy–and all of us were expected to participate in whatever he had in mind. His winter ideas usually involved snowmobiling, sledding, and, of course, my least favorite–hockey. Hockey was fun when we were little, but as our brothers grew larger and larger, the speed and collisions became more and more treacherous. (And of course there were no helmets or pads back in the 1970s.) Jennifer, Amy, and I eventually began to quietly slip away to the girls' bedroom when we anticipated an approaching game, but Uncle Henry would call us by name and insist we come ou t. "Jennifer! Amy! Kathy! Come on! Get your skates on. Everybody out!!"
I don't recall I suffered any serious injuries, but as the play became more and more intense, we girls retreated to the sides, retrieving the puck or passing it back into play as needed.

Our Auntie Bea and my mother were free of any sporting drafts, and they cooked, washed dishes, drank pots of coffee, and laughed and laughed and laughed.
How wonderful these times were, how quickly they passed, and how I miss the innocence of those days.
My father and uncle are no longer physically among us, but our memories of their love and this time together is a legacy that continues in all of us.
My heart is full.
It's a Fine Life.

By Kathleen Oswalt-Forsythe © December 29, 2019