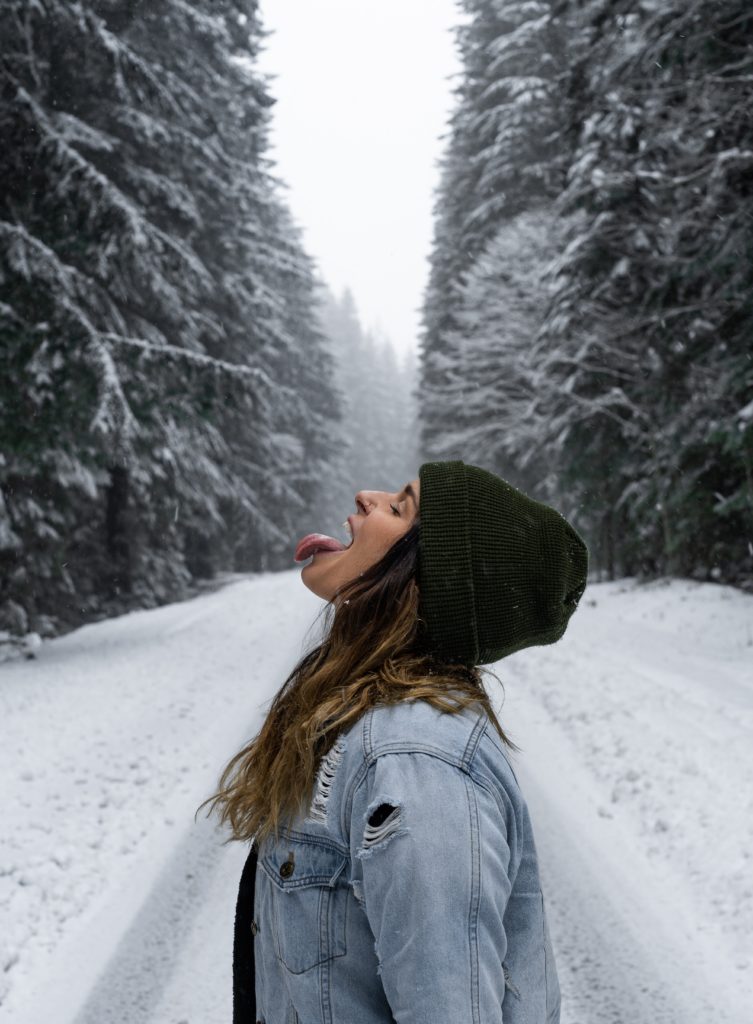 As long as the people I love are safely off any hazardous roads (and we have and keep our power), I love a heavy winter snow. Usually, we know in advance of an incoming storm and the meteorologists' predicted precipitation levels. (Okay, sometimes we get all excited and the anticipated snowfall goes north or south of us, so I do understand some level of skepticism.)
But, when we do have a blizzard in Southwest Michigan, we are generally snowed in for at least two days. Schools are closed, our neighborhood road is plugged, and we are home with a wonderful gift of time.
Once the storms and winds subside, there is lots of shoveling and clearing work to be done. My husband likes to remind me of this when I am hoping–and sometimes even praying--for a snow day. I don't worry about that inconvenience as he does his own planning by filling the snowblower's gas tank, checking the generator, and salting the sidewalks.
When we were children, our mother listened to WKZO radio, following carefully the lists of school cancellations. Often we were getting ready for school before the district closing was announced. She would call upstairs to us, "Hey kids, school is closed! Come on down!" I think she was always as excited as we were on those wonderful days.
When our children were young, we loved those days, too. The kids stayed in their pajamas, played games, and watched movies. I usually put a pot of soup together, and we often napped and relaxed. We were able to slow down and simply enjoy the time together.
My friend Annette and I started this "Blizzard Box" tradition probably five years ago. I think we were trying to turn our winter blues into something more positive. This weekend, I'm planning ahead for an inevitable snowstorm and assembling another box. I recommend it, and here's what we do: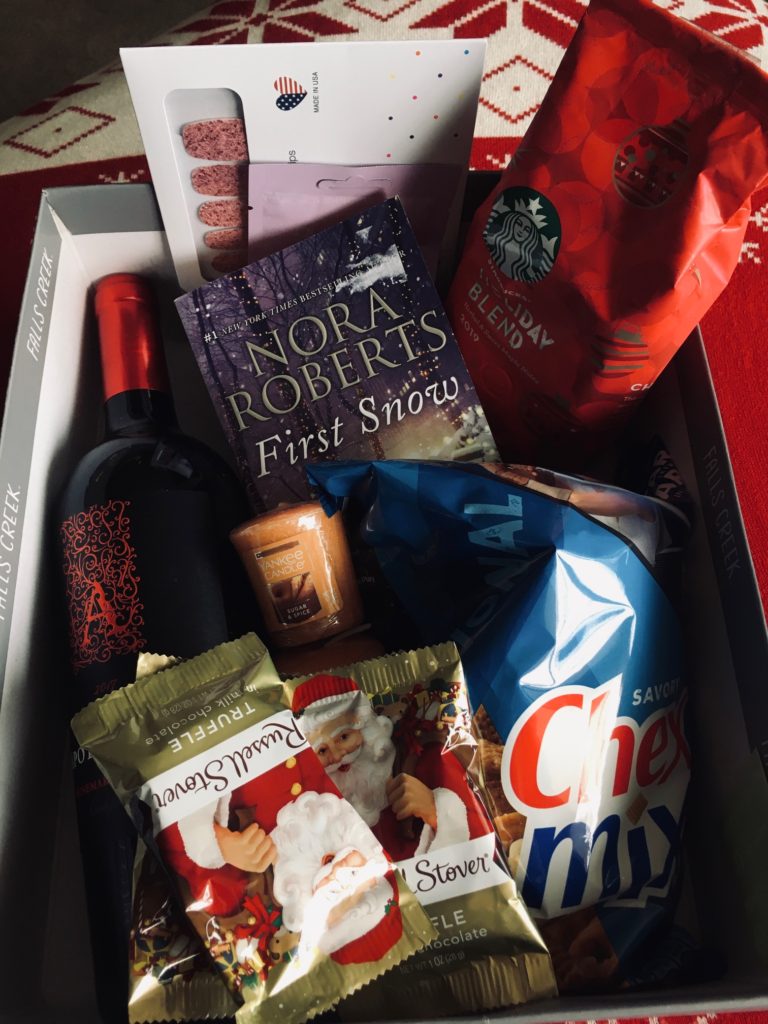 First, plan and purchase items well before a storm appears on Doppler radar. Find a box and fill it with special indulgences: chocolates, coffee, a bottle of good wine (or spirits), a recommended book, a new nail color and file, a DVD, a scented candle–you get the idea. These should be things that help you feel like you are pampering yourself. We found a boot box is a good size, but as my husband suggests, the bigger the container, the more goodies you can fill it with. (Gosh, he is a smart guy!) Put it somewhere safe BUT easily accessible to you. (You need to remember where you put it–more and more challenging for me, especially during the busy holiday season!)
Then when the storm hits, you can smile, let some stew bubble away, and open your Blizzard Box.
And you might just find you will look forward to the next winter storm!
It's a Fine Life
By Kathleen Oswalt-Forsythe © December 7, 2019