Tonight, I ready our home for the monthly meeting of the Lake Effect Writers Guild, and tomorrow I will light the candles and welcome my writer friends to my table. I love the preparations: the laying of the tablecloth, the polishing of the glassware, the arranging of each place.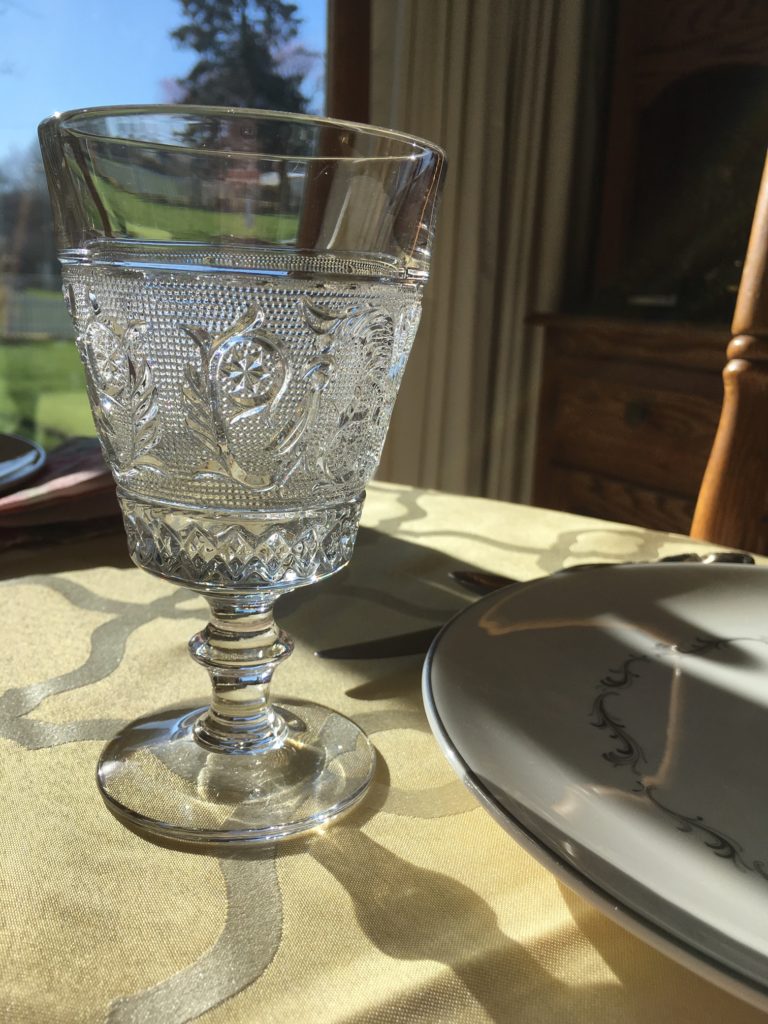 There is something spiritual in this for me–a deliberate focusing on these relationships and an honoring of our friendship through the planning of this time together. I use my special things–table linens, my grandmother's pressed glass, my parents' china–and I think about each of my beautiful friends who will sit in the candlelight, enjoying a glass of wine and fellowship.
I love to set the table.