My gardens have been continually changing since I started them over twenty years ago. What began with five spindly plants from one of those ten-dollar-mail-order offers has morphed into a backyard surrounded by perennial beds and ornamental bushes.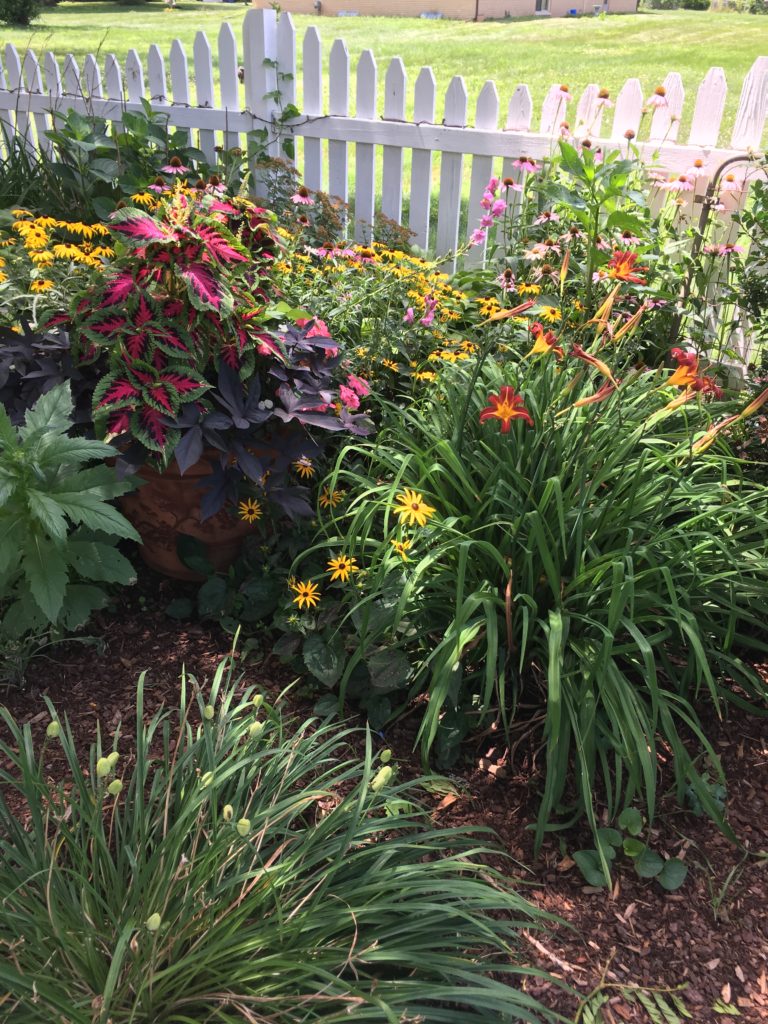 I didn't follow any grand plan. I just started buying what I liked–sometimes on clearance at big box stores. Sometimes I set aside enough from our monthly budget that I was able to go to our lovely nursery in town to select a new hydrangea or other foundation-building shrub. And sometimes, my dad would leave a surprise plant or bush on our front porch as he was an avid flower and vegetable gardener. So I would say my love of flower gardening and the various projects grew at a slow pace for about fifteen years.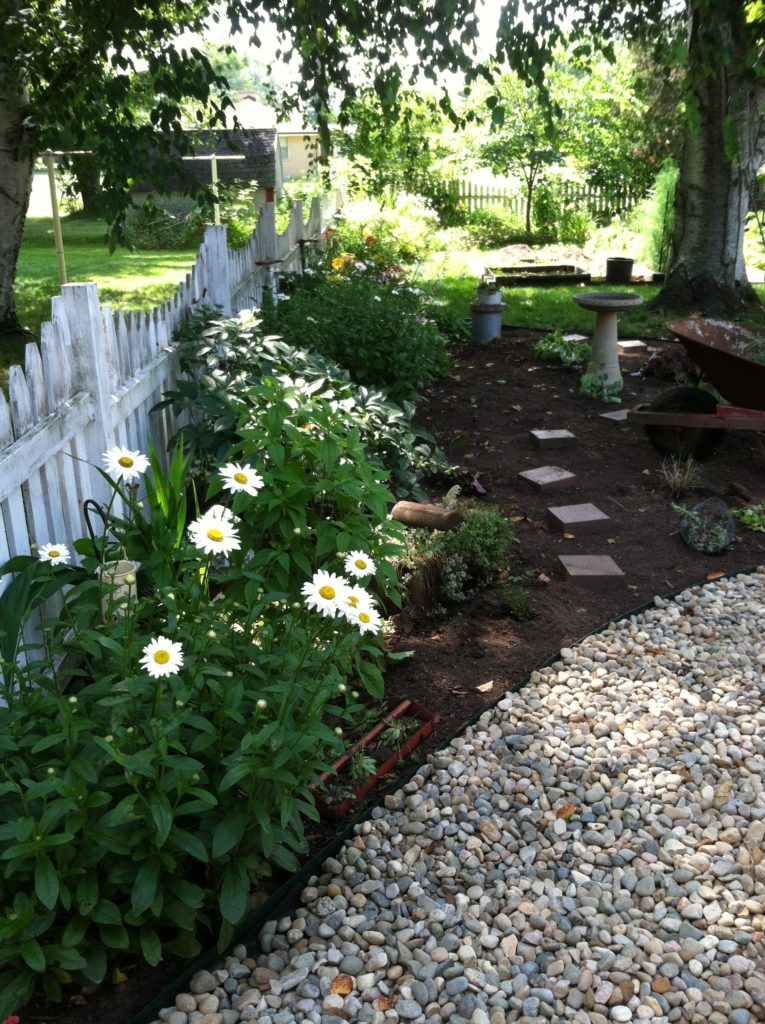 Our garden has grown significantly over the last five years. Our back yard is surrounded by a picket fence, designed and built by my husband. Within the last year, he has moved river rock around the house and is edging the beds with metal. My husband's involvement in the landscaping and gardening has been a shift for me. By adding his muscle, I have had to adjust to the addition of his opinions. I am used to making most gardening decisions. And while I have been occasionally reluctant, the end result has been very satisfying.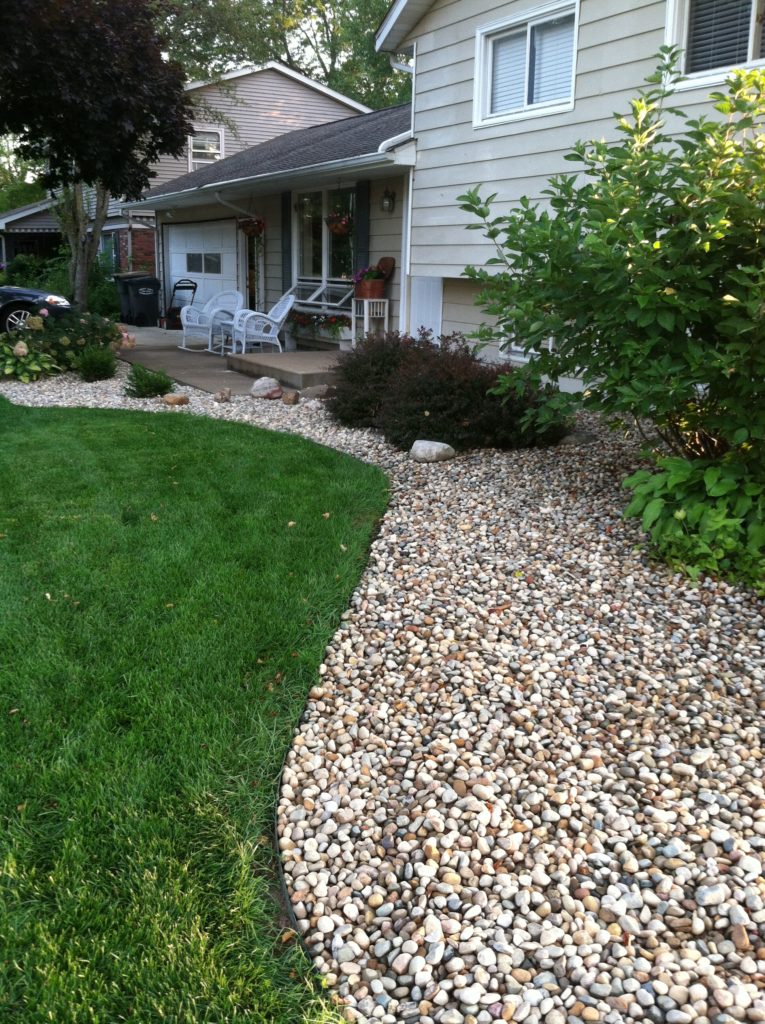 I don't know how many ton of river rocks my husband has placed around the house. I was skeptical at first, but I now love how tidy everything looks AND we are having fewer problems with mice in the house. Perhaps there is a connection…
After this picture was taken, we trimmed the bushes and repainted the house and fence. We had a wedding in the yard last summer. (that's a future blog entry…) We are looking forward to this summer when we can just enjoy the yard and gardens.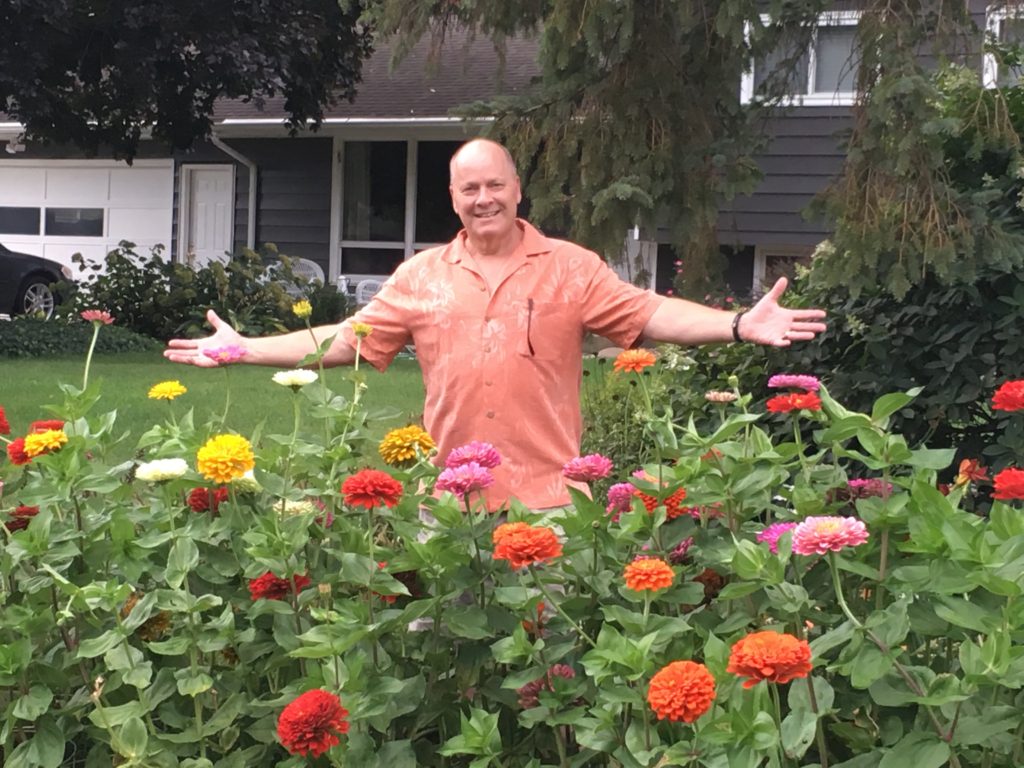 For the last two summers, this has been Dennis's special project: a zinnia bed near the road. And again, I wasn't sure about it. (You would think I'd learn!) Guess what? It is stunning in August.
So, all in all, the change has been worth it: a much improved yard and major projects are completed. And yes, I'm learning to make gardening adjustments!