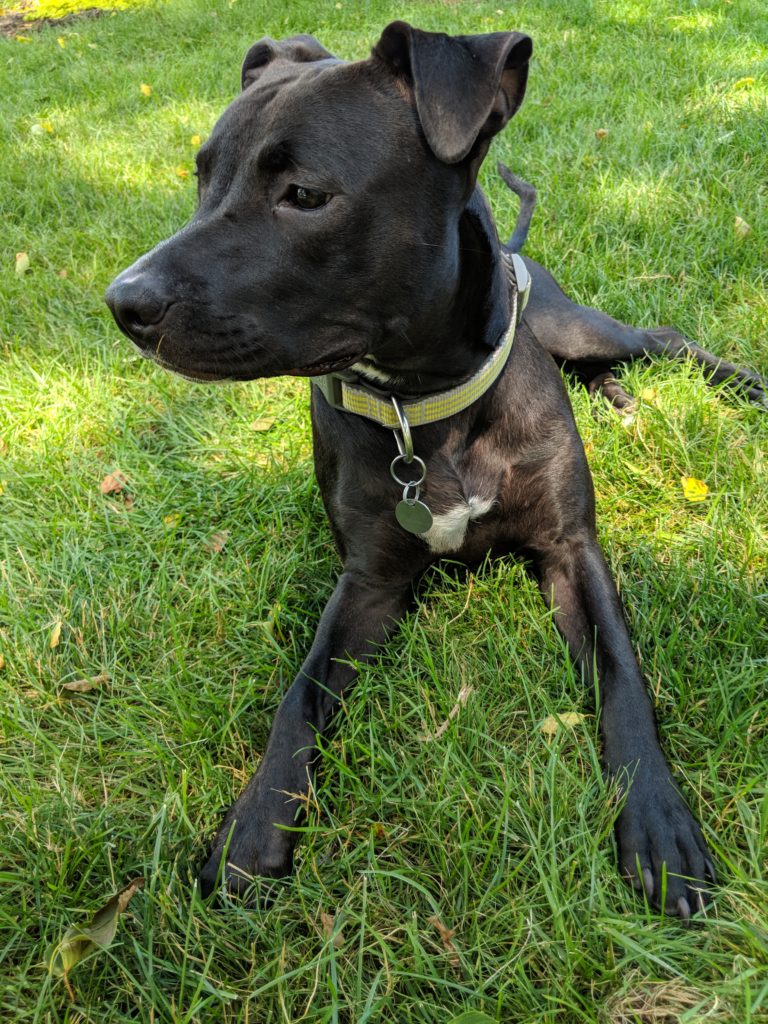 I need to live like Nala, our two-year-old lab-pit mix grand-dog. She spent a month with us last summer, enjoying every second of her dog-day. Her needs are simple—food, water, giving and receiving affection—and she has reminded me of some important aspects of life.
If I'm not hungry, leave food alone. (she doesn't mindlessly snack, she simply eats when she is hungry) I think I used to practice this, but her sleek coat and well-muscled body convince me to return to the lower-calorie habit.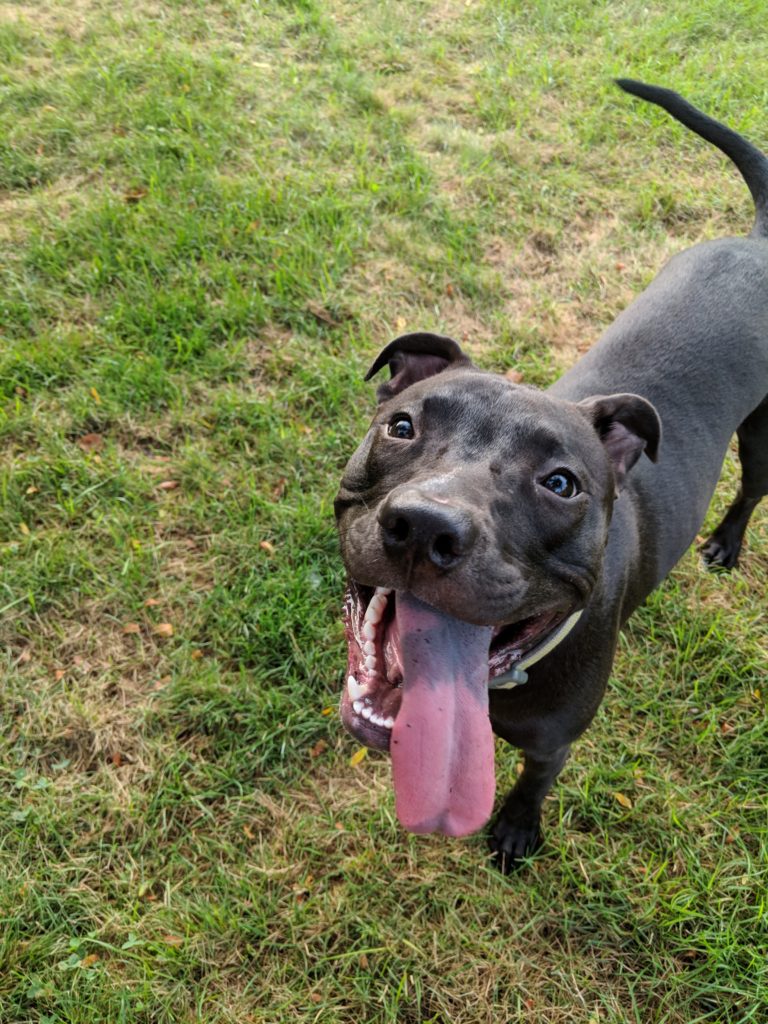 Love the people in my life unconditionally. (she doesn't hold back—she licks and rubs us as if she will never see us again.) I find nothing easy about unconditional love. We let each other down. We say and do hurtful things–intentionally and unintentionally. Nala prompts me to let it go and simply love, And she broadens her affections to include visitors, neighbors, or anyone she sees me greet happily. My people truly become her people, too–another challenge and reminder.
Stop whatever I'm doing and welcome my family and friends home. (even if she's napping, Nala gets up and joyfully welcomes us home each time we enter the front door) She wags her tail and looks me in the eyes, convincing me that I matter to her. For that moment I am the center of her little world. I want my friends and family to feel my affection as simply and completely as this, to feel the joy of coming home.
I hope she comes again this summer. I need a few more dog lessons.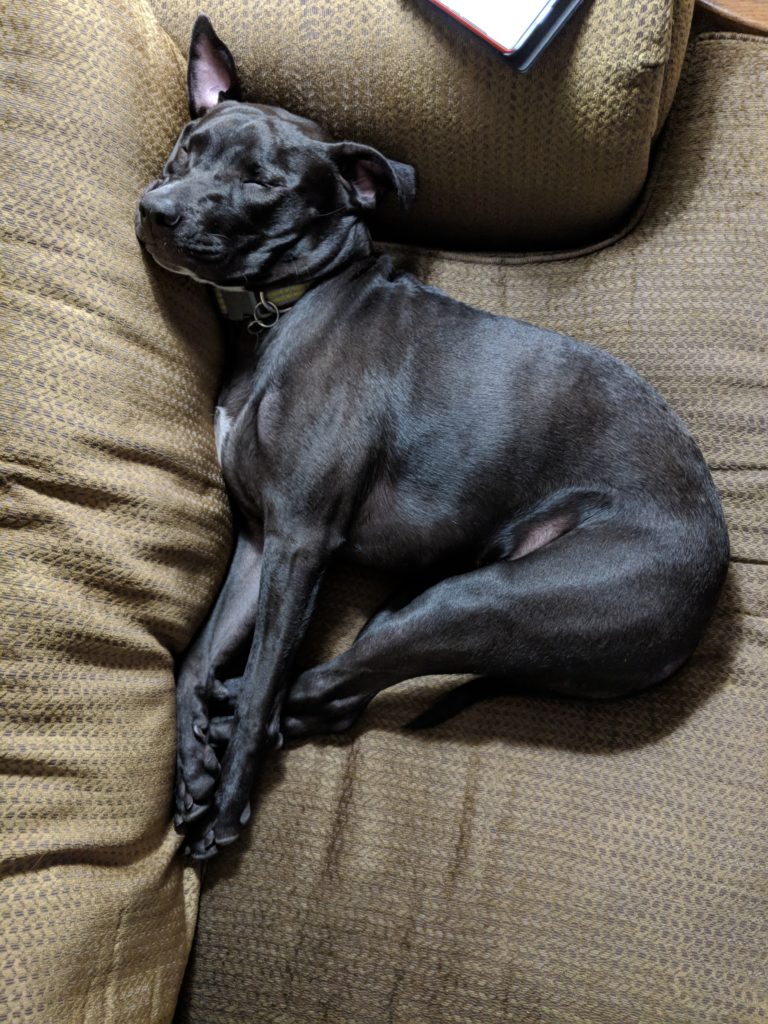 It's a Fine Life.
By Kathleen Oswalt Forsythe © June 17, 2019