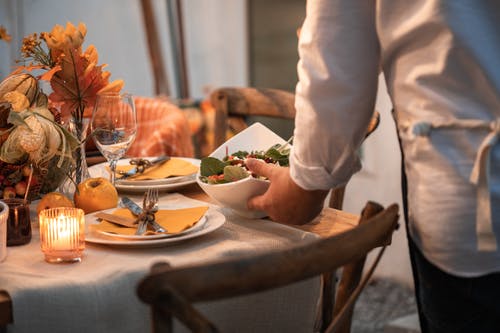 During the sixties and seventies, Thanksgiving meals were carefully planned since groceries and retail stores were closed. In fact, it was difficult to find even a gas station open.
And as today, families gathered to share the holiday meal.
Our tablecloth-covered, china-laden dining room table stretched nearly the length of the room: we added three or four leaves to the massive old table, and a card table perched at the far end. Often, my parents invited older couples without children nearby to join us. And sometimes, when my grandmother was still alive, our Gaylord relatives came, raising everyone's excitement level.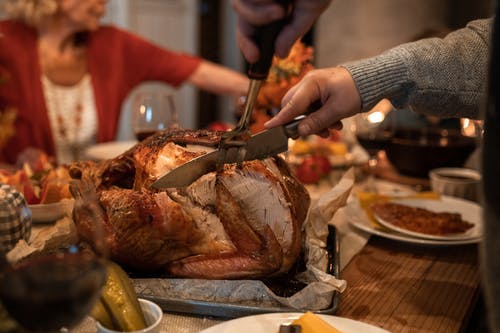 We feasted, as many families do today, on traditional Thanksgiving foods: turkey, dressing, mashed potatoes with gravy, green bean casserole, and squash. Then the coffee and delicious pies emerged.
After dinner, my grandmother, the queen of frugality, pulled the turkey from the bone as my mother packed the other food, usually stashing the containers on the front porch – a major perk we northerners realize during the cold months. My dad and brothers sprawled in front of the television, mesmerized by the football games, occasionally snoozing in after-meal drowsiness.
It was a busy day, especially for my mother.
But the best part, the event we waited for all year, was not Black Friday outings or the huge Thanksgiving meal, but the incredible leftover casserole my mother served Friday night. Unlike the formality of Thanksgiving dinner, when it was time for Friday's supper, this massive casserole sat on the stove, covered in foil, with the serving spoon stuffed inside. Pickles, olives, cranberry sauce remained in the jars, forks and jelly spoons submerged. Good dishes washed and shelved, we used paper plates and played games together with whoever was able to come.
There is no official recipe for the day-after casserole. Many families assemble a similar dish. One of my friends said at her house they call it "glop." That sure doesn't sound appetizing to me, but trust me, this dish is delicious no matter what it is called. My family talks about it all year, and the kids suggest more than ask, "We are having the casserole, right?" Well, of course!
The ingredients include leftover turkey, dressing, potatoes, and gravy. Add cream of mushroom soup, sour cream, and perhaps a purchased jar of turkey gravy. Layer it all in a big, greased roasting pan, cover it loosely in foil, and bake at 350 until heated through. Sprinkle french fried onions on top and bake for probably 10 minutes more. Add some salt and pepper to taste, and you have my mother's family-famous leftover casserole.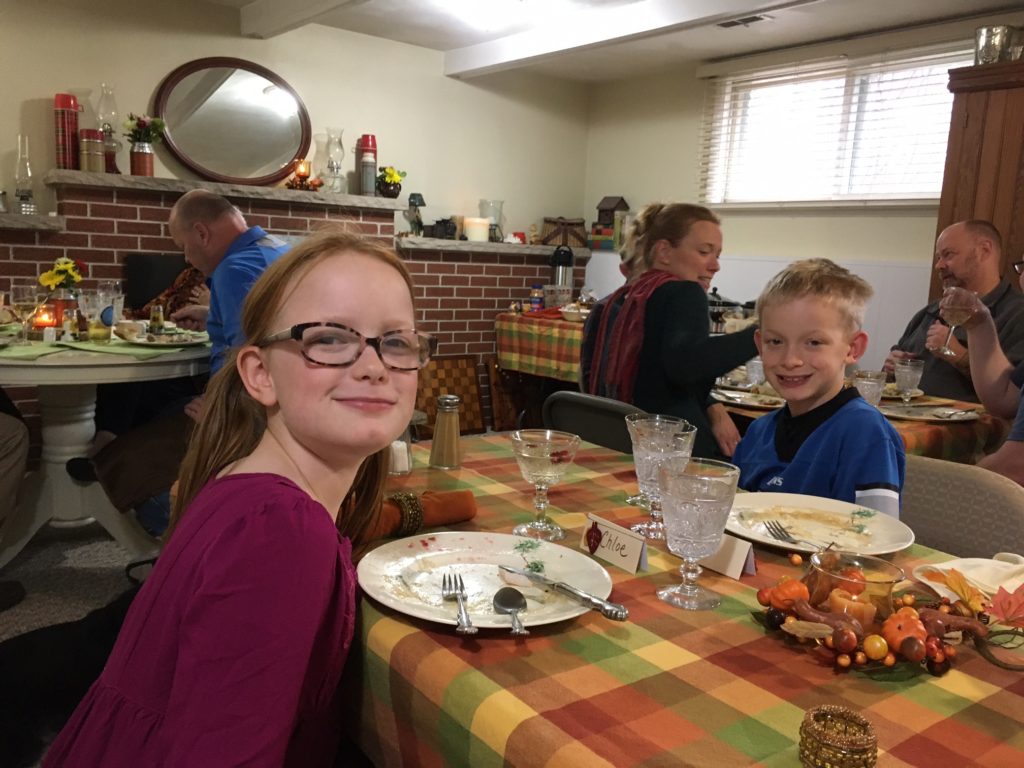 I am now decades from the Thanksgivings of my childhood. Eventually girlfriends or boyfriends, fiancés, spouses, and the next generation joined the circle. And now, as it should be, each of my dear brothers has developed traditions in his own home. But after my family gathers around the holiday table, and as I pull the turkey meat from the bone, I will remember those wonderful days.
And I will look forward to the generational tradition of another day of togetherness and the legendary casserole.
It's a Fine Life.