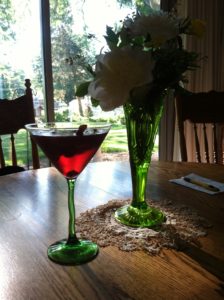 My girlfriends love this summer creation.
Ingredients:
1 Outshine Fruit Bar
2 oz vodka
Sprite or 7up
Cut your favorite frozen fruit bar from the wooden stick.
Place in a martini glass.
Muddle (using the wooden stick) with 2 oz vodka.
Once softened, top with Sprite or 7up.
Best enjoyed with your favorite friends!